Header Image by Power Shift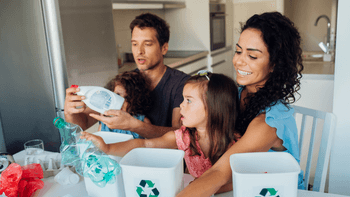 Stewardship Ideas
There are probably a million ideas for ways to live a life that cares for God's creation, from recycling and picking up garbage in your neighborhood to going plastic or waste free. Here are some tools to get you started. And remember: you don't need to do everything at once. Start with what fits with your lifestyle and add more as you move along.
5 Eco-savvy Tricks for the Aspiring Green Homeowner  |  Are you a homeowner looking to take your first steps toward a more creation-conscious life? Here's how to get started.
45 Sustainability Resources You Need to Know  |  This comprehensive list of resources directs you to various organizations from the Environmental Working Group (to evaluate the health impact of everyday products you may use) to sites about going zero waste.
Free from Food Waste  |  This resource, by EEN Moms, helps you gain a basic understanding of food waste and what you can do about it in your own home.
A Homeowner's Guide to Composting  | Have you wanted to compost for a while but didn't know where to start? This is the guide for you. This comprehensive guide covers how composting works, benefits of composting, what to use and what not to use in compost, build and maintain a compost pile, and more!
A Family's Guide to Recycling at Home | This article is a helpful introduction to home recycling for families and also includes a list of links and resources for those wishing to go deeper.
Recycling for kids: Small steps toward a better future | This resource from 1-800-GOT-JUNK? describes the benefits of teaching kids the importance of recycling from a young age, provides teaching activities for educators, and lists creative ideas on how kids can reduce, reuse, and recycle in their own homes.
TerraCycle  |  Recycling is one easy step that we can take in the home. However, recycling has issues including that only about 9% of plastic actually gets recycled. TerraCycle collects typically non-recyclable items to repurpose the material into new products. You can order a box to collect and send in recyclable materials, including items that are usually difficult to recycle.
100 Steps on the Path to Caring for Creation  |  A categorized and comprehensive list of things individuals, families or churches can do to care for God's creation.
Creation Care Tips  |  Nazarenes for Creation Care have put together some topical resources with great ideas for stewardship of God's resources in your home.
The Future Of Sustainability Is In Our College Students: A Complete Guide | This resource from College Consensus is a comprehensive guide for college students looking to live a more sustainable life, including resources on how to live sustainably while on campus, scholarships and fellowships for college-age students, and tools for students considering sustainability majors or careers. If you're a college student or young adult, be sure to also check out YECA's resources pages as well.
How to Recycle Tires in Every U.S. State | This guide from UnitedTires explains the different types of tire disposal fees found in each state and how consumers can recycle their old tires. 
How to Recycle Printer Ink Cartridges, Paper, and Other Office Supplies | This guide from HP provides lists, links, and detailed information to help businesses and employees begin recycling in the office. 
How to Safely Get Rid of 50 Household Items | This handy guide from HomeAdvisor details how to safely dispose of or recycle 50 common household items, from microwaves to nail polish. 
Selling, Donating and Recycling Old Clothing | This helpful resource from Lulus helps consumers learn more about alternatives to throwing out old or unwanted clothing. 
5 Ways to Go Green at Home | This article from Brookfield Residential offers up five ways to make your home more energy-efficient and environmentally conscious such as installing solar panels and using a smart thermostat. 
19 Ways To Save Energy and Money for Homeowners | This helpful list from LGCY Power provides a variety of ways for homeowners to save money by cutting down on energy usage. 
Inflation Reduction Act Benefits
Webinar - Clean Energy Benefits & Your Church | This webinar from December 2022 explores new rebates and grants that enable churches to be better financial and environmental stewards and apply those savings to missions and outreach.
Savings Calculator | This tool from Rewiring America allows you to calculate the potential savings you and your household could gain from the Inflation Reduction Act of 2022. 
Clean Energy for All | This easy-to-navigate resource from the White House helps consumers understand what benefits they may qualify for under the IRA. It also includes the option to sign up for updates to be notified when benefits and programs become available throughout the next year.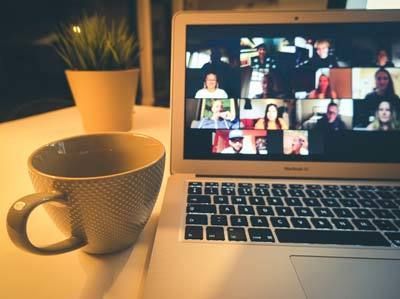 Online Sessions
How to Protect Your Family and God's Creation: Harnessing Natural Resources for a Healthy Tomorrow  |  Addressing the climate crisis is crucial to safeguarding our families' health and children's future. Without bold action, more and more communities across the United States will continue to be harmed. Thankfully, we have a variety of solutions available, including natural solutions that harness the power of God's marvelous creation. Listen to this discussion featuring leading experts on soil,  wetlands, and oceans.