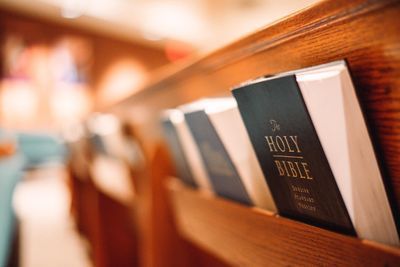 Stewardship Ideas
Energy Solutions for a Healthy Tomorrow: How Can Your Church Lead the Way?  |  As Christians, we are called to be good stewards of God's creation and our resources. Listen to this webinar from church and community leaders who are working hard to steward creation and conserve energy in their churches.
ENERGY STAR Action Workbook for Congregations  |  Energy efficiency is the fastest, cheapest, and largest-impact solution for simultaneously saving energy, saving money, preventing greenhouse gas emissions, and saving water. Through the market-based, voluntary ENERGY STAR program, the U.S. Environmental Protection Agency (EPA) is helping to improve energy efficiency where Americans worship. Use this guide as a resource for ideas on making your church building more energy efficient.
How Faith Communities Can Go Solar | This blog post from Appalachian Voices explores how nonprofits and churches can take advantage of solar power and also includes a link to a helpful webinar on the same topic. 
100 Steps on the Path to Caring for Creation  |  A categorized, and comprehensive list of things individuals, families, or churches can do to care for God's creation.
Creation Care Tips  |  Nazarenes for Creation Care have put together some topical resources with great ideas for stewardship of God's resources in your home.
Ministering through Church Gardening:  |  Has your church been thinking of taking that corner of your property and using it for good? Have you considered turning it into a garden to share with your neighbors? Learn tips and tricks from others who have started a church garden: everything from recruiting volunteers to how to prepare the land.
5 Eco-savvy Tricks for the Aspiring Green Homeowner  |  Are you a homeowner looking to take your first steps toward a more creation-conscious life? Here's how to get started.
45 Sustainability Resources You Need to Know  |  This comprehensive list of resources directs you to various organizations from the Environmental Working Group (to evaluate the health impact of everyday products you may use) to sites about going zero waste.
Free from Food Waste  |  This resource, by EEN Moms, helps you gain a basic understanding of food waste and what you can do about it in your own home.
Energy audit assistance: EEN has a relationship with an energy consultant who specializes in houses of worship and would be eager to explore options with you for your facility. Reach out to support@creationcare.org to request a meeting.