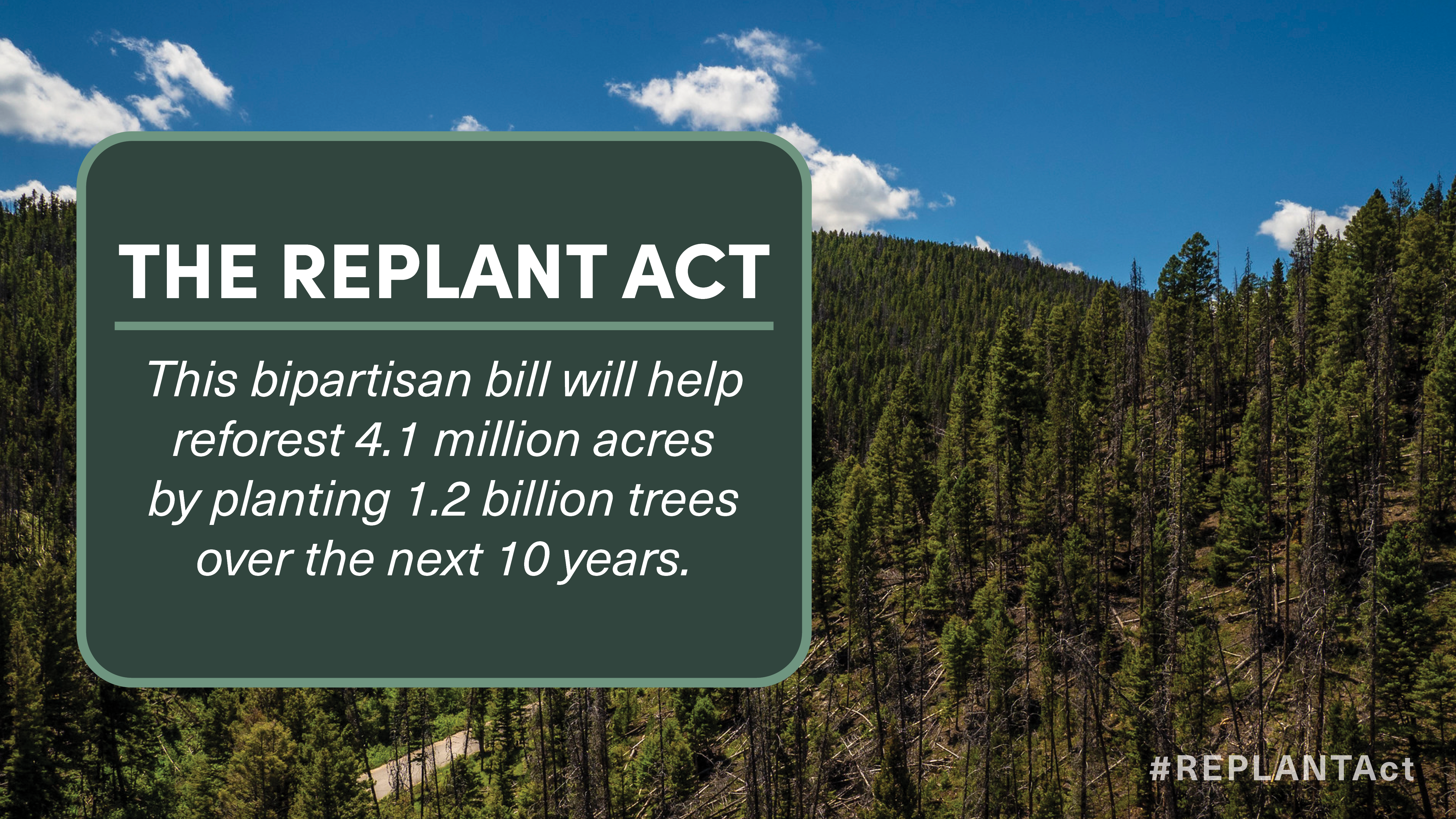 Our National Forest System is a beautiful gift from God – a gift that has never been more important as Americans seek solace in our incredible outdoors during the pandemic to boost their spiritual, physical, and emotional health and well-being. 
In recent years, however, our national forests have been devastated by extreme wildfire, longer and more frequent drought, and pests and disease at a pace that far outstrips the Forest Services' ability to restore these precious natural resources. With the threat of climate change, damage to our national forests only stands to get worse. Without action we risk losing impacted forests forever. 
We applaud Senator Stabenow (D-MI), Senator Portman (R-OH), Representative Panetta (D-CA-20), and Representative Simpson (R-ID-2) for introducing the bipartisan, bicameral REPLANT Act. 
Scripture calls us to be good stewards of God's creation, and the REPLANT Act represents good environmental stewardship. By lifting the antiquated cap placed on the Reforestation Trust Fund, this bill will unlock critical funds necessary to catch up and keep up with growing reforestation needs; restore more than 1.2 billion trees over the next decade through active replanting or natural regeneration; capture almost 758 million metric tons of carbon dioxide each and every decade; and protect critical watersheds and drinking water supplies.
In this time of great economic need, the REPLANT Act will also provide critical investment to communities throughout the United States and create nearly 49,000 new American jobs over the next decade, including in rural communities hit hard by COVID-19. In short, it is a win for God's creation, the economy, and the well-being of everyday Americans.