EEN Book Club Fall 2022: Garbage Theology
EEN's Beth Bond Memorial Book Club is back this fall! Join us in September and October to read, contemplate, and discuss Garbage Theology: The Unseen World of Waste, and What It Means for the Salvation of Every Person, Every Place, and Every Thing by Caleb Cray Haynes. We will gather for 6 weeks on Thursdays from September 8 to October 13, and kick off our first meeting with Caleb himself!
RECORDINGS AND RESOURCES:
About the Book
What if you looked out your window and saw Jesus going through your trash can? Would that surprise you?
The greatest illusion of our time comes in the form of waste. From landfills to micro-trash to invisible emissions to imperceivable pollutants to the factories and shores we never see… it's all hidden away from our sight. However, the harmful effects of this global wastefulness reaches far and wide. It's touching the lives of everyone you love, every place you've been, and every single thing you can imagine.
So, what if God is actually very interested in your waste? What if your faith requires a greater awareness about the things you eat, buy, and throw away? Could it be that your salvation is tied to all of God's creation and that you have the opportunity to join God's work of restoration?
While addressing the environmental challenges of our time, Garbage Theology seeks to connect our Biblical call to keep and serve creation with how we live our lives today. Through personal stories extracted from years of working in the trash and recycling industry while pastoring a local church, author Caleb Cray Haynes introduces and examines a theology of waste through the lens of Scripture and our story as the people of God in the context of our current global waste emergency.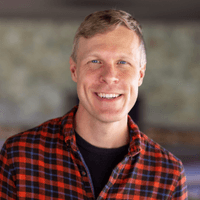 About the Author
Caleb Cray Haynes grew up in the hills of rural Tennessee where the love of God's creation grew deep roots in his early life and experience. Tending to gardens and wandering in woods are still part of Caleb's story. Following a call into ministry he attended Trevecca Nazarene University and received a B.A. in Religion and Philosophy. Afterward, Caleb served as a volunteer Nazarene missionary through Mission Corp in Mainz, Germany aiding in planting the church, Kirche in Aktion. In 2009, Caleb and his wife, Emily, planted Kaleo Nashville Church of the Nazarene in Tennessee, where they both still serve as co-lead pastors. Caleb was ordained as an Elder in the Church of the Nazarene in 2013 and is currently working toward a master's degree in Theology and Ecology from Nazarene Theological College in Manchester, UK. Caleb and Emily have two beautiful girls, Story and Daily.
Caleb's advocacy for increased ecclesial care of creation and individual response to environmental injustice has been growing over the past decade as his calling has expanded. Caleb has co-vocationally operated Earthtone Reconstruction and Recycling since 2013, working to reduce as much waste as possible from landfills by recycling, repurposing, and reclaiming items for creative use. In 2019, he co-founded Nazarenes for Creation Care, a grassroots organization designed to equip the church for engaging in our call to "serve and keep" creation. Following this, he successfully organized the first creation care summit gathering of over 100 diverse U.S. Nazarenes to discuss matters of creation care in October of that year. He is now a member of Tennessee Interfaith Power and Light and is among the first group of 12 individuals nationally to become Partners with the Evangelical Environmental Network. Caleb has completed many trainings and classes on issues of faith and ecology and has himself coordinated and facilitated trainings around the issues of creation justice in the church locally and regionally. He enjoys writing and speaking on these issues frequently!