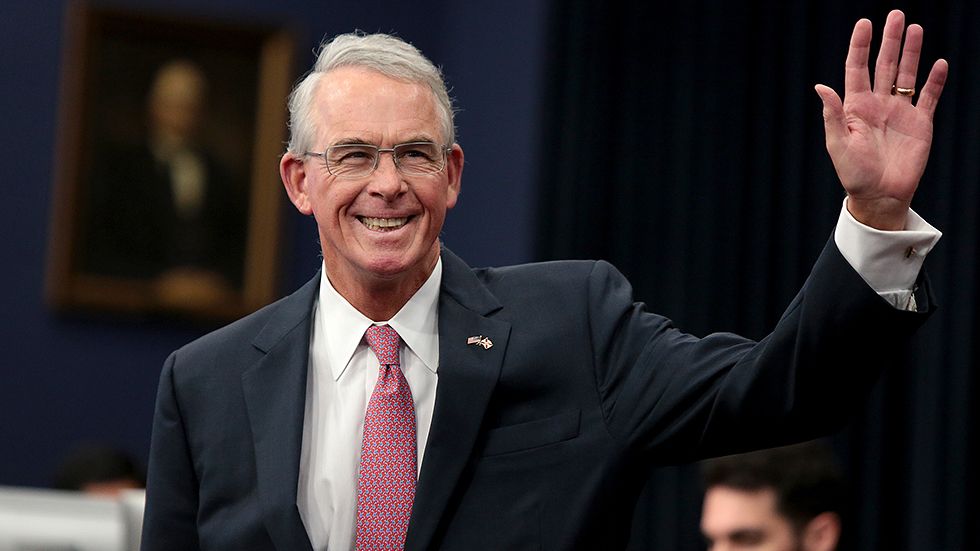 The Honorable Francis Rooney
United States House of Representatives
Washington, DC
Dear Congressman Rooney:
We are very grateful for your pro-life commitment to your caring for the environment, including being the Republican co-chair of the Climate Solutions Caucus.  
Today we write to thank you for your letter to the Administrator of the Environmental Protection Agency (EPA), Andrew Wheeler, asking that the EPA's proposed gutting of its own Mercury and Air Toxics Standard (MATS) or "Mercury Rule" be withdrawn.  You stated:
"As a pro-life Member of Congress I bring this issue before you for careful consideration as the negative health impacts of mercury exposure, especially to pregnant women, babies, and young children are well documented and truly detrimental."
We couldn't agree more.  As disciples of Jesus, it is our pro-life commitment and respect for the integrity of God's creation that motivated us to support the implementation of the mercury rule.
Pope Francis reminds us in Laudato Si that a healthy environment, respect for each person, and the common good are inextricably connected:
An integral ecology is inseparable from the notion of the common good … Underlying the principle of the common good is respect for the human person as such, endowed with basic and inalienable rights ordered to his or her integral development (Paragraphs 156, 157).
As such, all people of goodwill are called to protect unborn and newborn children from mercury pollution, given the harm it causes to their life, growth and development.
Congressman Rooney, we are so grateful that you stand for public policies that safeguard the common good of all, as demonstrated in your request to Administrator Wheeler to leave the mercury rule alone.
Thank you.
Sincerely,
Rev. Mitch Hescox
President/CEO
Evangelical Environmental Network
Most Rev. Frank J. Dewane
Bishop of Venice
Chairman, Committee on Domestic Justice and Human Development
United States Conference of Catholic Bishops