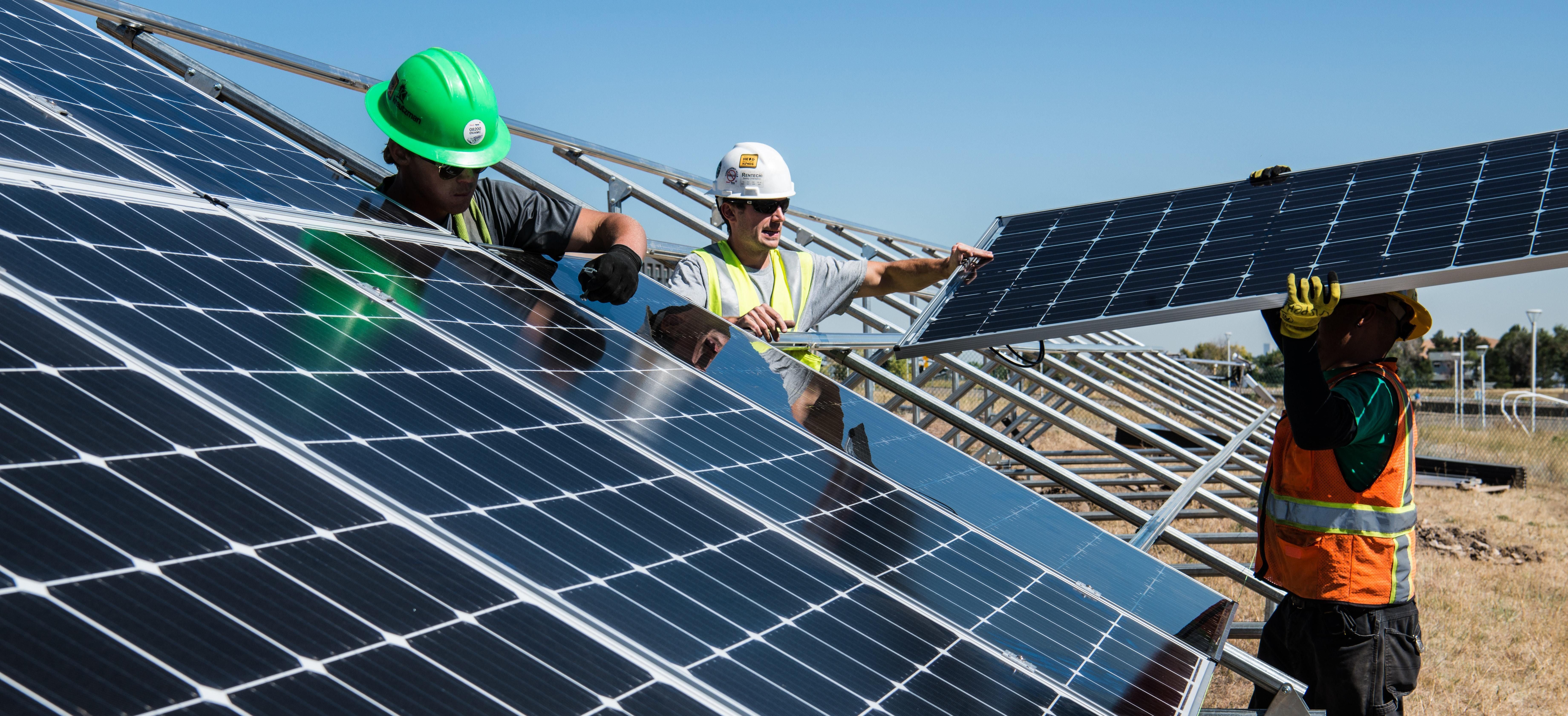 Today, the U.S. Senate passed a historic bipartisan infrastructure plan. EEN applauds the bipartisan collaboration on one of the most significant climate policies ever, representing the largest investment in history in clean energy transmission and electric vehicle infrastructure.
In response, Rev. Mitchell C. Hescox, President and CEO of the Evangelical Environmental Network, released this statement:
"Today we celebrate a Congress coming together to defend the health of our children. This bill will fuel a clean energy economy and jumpstart family-sustaining jobs. We are thankful for the leadership of Senators Manchin (D-WV), Carper (D-DE), and the 19 Republican Senators who supported the bill, Senators Blunt (R-MO), Burr (R-NC), Capito (R-WV), Cassidy (R-LA), Collins (R-ME), Cramer (R-ND), Crapo (R-ID), Fischer (R-NE), Graham (R-SC), Grassley (R-IA), Hoeven (R-ND), McConnell (R-KY), Murkowski (R-AK), Portman (R-OH), Risch (R-ID), Romney (R-UT), Sullivan (R-AK), Tillis (R-NC) and Wicker (R-MS). These policymakers have shown they are more interested in rebuilding America than partisan politics and for that, we are especially thankful. 
"This bill isn't just messaging, it delivers. The $39 billion committed to updating our aging public transit system; the $55 billion earmarked to replace every lead service line in the country; the $71 billion investment in resilient, clean energy transmission; the $21 billion dedicated to cleaning up toxic pollution, reclaiming abandoned mines, and plugging orphaned gas wells, the $7.5 billion to build out a national network of electric vehicle charging stations; and the $5 billion to replace thousands of diesel-powered school buses with electric and low-emission buses all represent the largest federal investment in these programs in history. What's more, these commitments are welcomed good news for the health of our kids, for frontline communities disproportionately harmed by fossil-fuel pollution, and for God's creation.
"We applaud this bipartisan infrastructure plan as it stewards creation and defends the health of our neighbors. We are called by our creator to love the least of these. In that way, we must defend our neighbors against the threats posed by pollution and climate change. We are thankful that our policymakers made the decision to do just that."