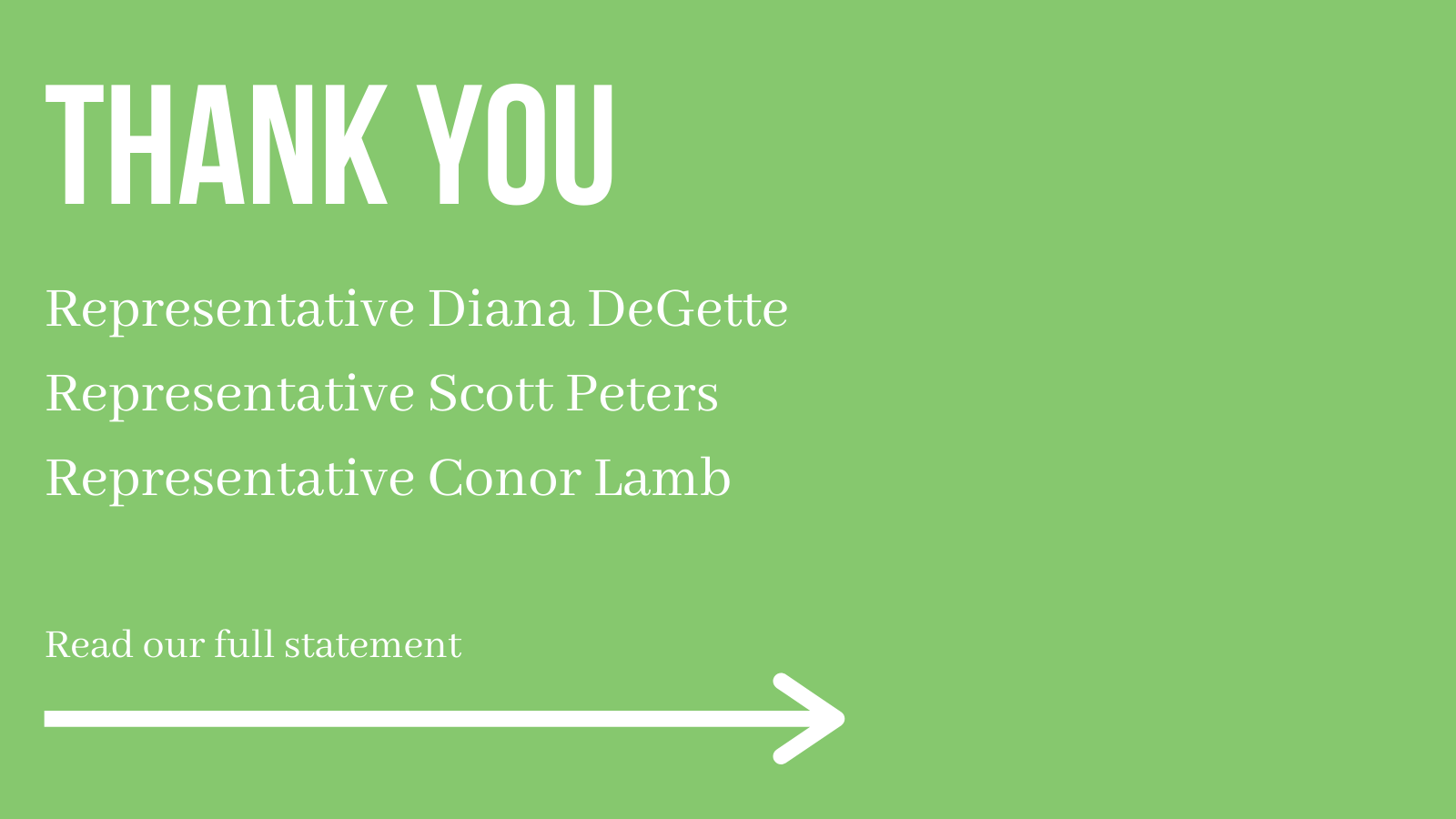 With its passage out of the House Energy and Commerce Committee, we are grateful that the Methane Congressional Review Act is one step closer to being enacted, which would enable critical methane leak safeguards to be reinstated. We especially thank Representatives Diana DeGette of Colorado, Scott Peters of California, and Conor Lamb of Pennsylvania for their leadership introducing this resolution in the House of the Representatives. 
It is with great disappointment, however, to see that this important measure only advanced out of committee along a party-line vote. 
Defending our children's health from toxic pollution, allowed to wastefully leak, should not be a partisan issue. 
Fugitive emissions from unchecked methane gas infrastructure spews out volatile organic compounds (VOCs), toxic pollutants, and cancer-causing agents like benzene, that medical research links to increased birth defects and pre-term births. As pro-life evangelicals, we are committed ensuring that all children—before they take their first breath—have a healthy start, unhindered by the ravages of pollution. Methane is also a potent greenhouse gas, resulting in 86 times more warming than carbon dioxide. Stopping wasteful methane leaks through proper and responsible standards is critical to giving our children—both born and unborn—the hope and expectation of a stable future. 
This methane resolution is not only critical to defending our children's health and future, but it is also popular. A companion resolution passed the Senate last month with bipartisan support. Oil and gas leaders, like BP, Shell and the American Petroleum Institute (API), have expressed support for reinstating methane standards. Over 100,000 pro-life Christians petitioned against the rollback of these methane safeguards by the Trump Administration, joining nearly 92,000 pro-life Christians from 21 affected states who called for strong action during EPA's original rule-making process to reduce pollution from leaks in methane gas infrastructure and from venting and flaring.
As this resolution goes to the House floor next week for a final vote, we encourage members on both sides of the aisle to support this important measure, especially those committed like us to defending the sanctity of life. 
______________________________________________________
Help us educate your Representative about the critical need to protect the health of our children, families, and community from wasteful methane leaks. 
Take a minute to email your Representative today!