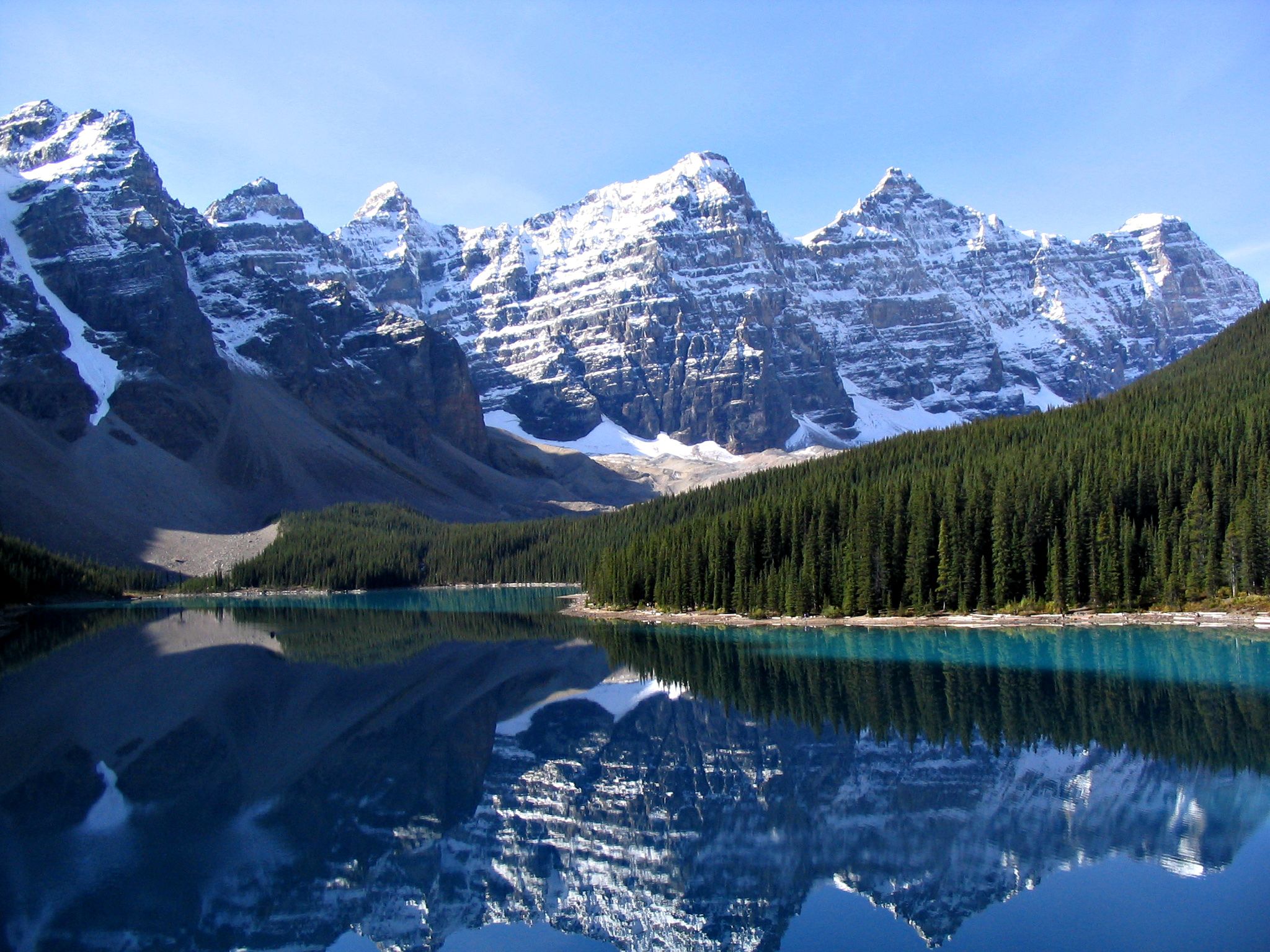 James R. Skillen, Ph.D.
Associate Professor of Environmental Studies
Director, Calvin Ecosystem Preserve & Native Gardens
Calvin University
Grand Rapids, MI  49506
In July, Congress passed the Great American Outdoors Act (GAOA) with strong bipartisan support (310 to 107 in the House and 73 to 25 in the Senate). I am grateful to the Evangelical Environmental Network for helping to build this bipartisanship. The GAOA two main components. First, it establishes the National Parks and Public Lands Legacy Fund to address the enormous maintenance backlog in the federal land system, allocating up to $9.5 billion from federal energy revenue over the next five years. Second, it permanently funds the existing Land and Water Conservation Fund (LWCF) at $900 million/year, also drawing on federal energy revenue. Historically, sixty percent of LWCF dollars have gone to federal land acquisition.
Interior Secretary David Bernhardt praised President Trump, arguing that no president has done more for conservation than President Trump, and yes, I found this difficult to countenance. After all, the president's chosen leader for the Bureau of Land Management has been William Perry Pendley, a vocal advocate of reducing federal land ownership. And the Republican Party's platform in 2016 and 2020 includes a commitment to "universal legislation on providing for a timely and orderly mechanism requiring the federal government to convey certain federally controlled public lands to states."
How do we make sense of the conservation double-speak coming from White House? Two things are clear. First, bipartisan support for federal lands generally remains strong. Four federal agencies—the Bureau of Land Management, National Park Service, U.S. Fish and Wildlife Service, and the U.S. Forest Service—collectively manage roughly one quarter of all land in the United States. This land provides energy resources, timber, livestock forage, which have enormous economic benefits. Think of this as the six days labor done on federal land. Some is done responsibly; some is done destructively. This land also provides remarkable opportunities for recreation, education, and rest for millions of Americans, and outdoor recreation is not a partisan pastime. Conservatives and liberals alike want to enjoy the beauty and the challenges that come from hunting, fishing, hiking, birding, etc.
But there is more that I hope Christians will consider when thinking about these lands, namely that a significant portion of the federal estate offers a sabbath rest for God's nonhuman creation. In particular, federal agencies management 111 million acres, or five percent of all land in the United States, as wilderness areas. Congress defines wilderness this way: "A wilderness, in contrast with those areas where man and his own works dominate the landscape, is hereby recognized as an area where the earth and its community of life are untrammeled by man, where man himself is a visitor who does not remain." This passage from the Wilderness Act of 1964 sounds like it is describing a spatial sabbath.
Second, it is equally clear that some aspects of federal land management remain highly partisan. Many conservative Americans, including many Evangelicals and Mormons, embrace the Republican Party's staunch opposition to government regulation, skepticism of environmental science, and celebration of corporate capitalism. Indeed, they cling to the Trump administration's promise to dismantle the federal administrative state. As I explain in a new book, This Land Is My Land: Rebellion in the West, evangelical Christians and Mormons joined the conservative coalition that President Reagan solidified forty years ago, and they have gladly shifted farther to the right on a host of issues, as the Republican Party became the party of President Trump. This has led to increasingly dangerous rebellions against federal land authority and even armed standoffs over federal lands. 
So how do we make sense of the Great American Outdoors Act's bipartisan support, when Americans appear to be divided over whether or not the federal government should even own real estate? The oversimplified answer is that this law could succeed because it avoids the most controversial aspects of federal land management, with the obvious exception of federal land acquisition. It focuses on funding for things that the vast majority of Americans support, including the infrastructure that makes all federal land uses possible. And it promises to enhance those land uses that virtually all Americans support, particularly recreation and wildlife conservation.
My hope is that we will build on this achievement and break down some of the unnecessary partisan shouting over federal lands. Certainly, we will continue to disagree about particular land uses and on whether or not the federal government should own particularly areas of land. But for Christians in particular, we should be able to agree that while the federal government does own vast areas of land, it should be a good steward of these remarkable places and invest in them so that future generations can benefit from them as much as we do today.