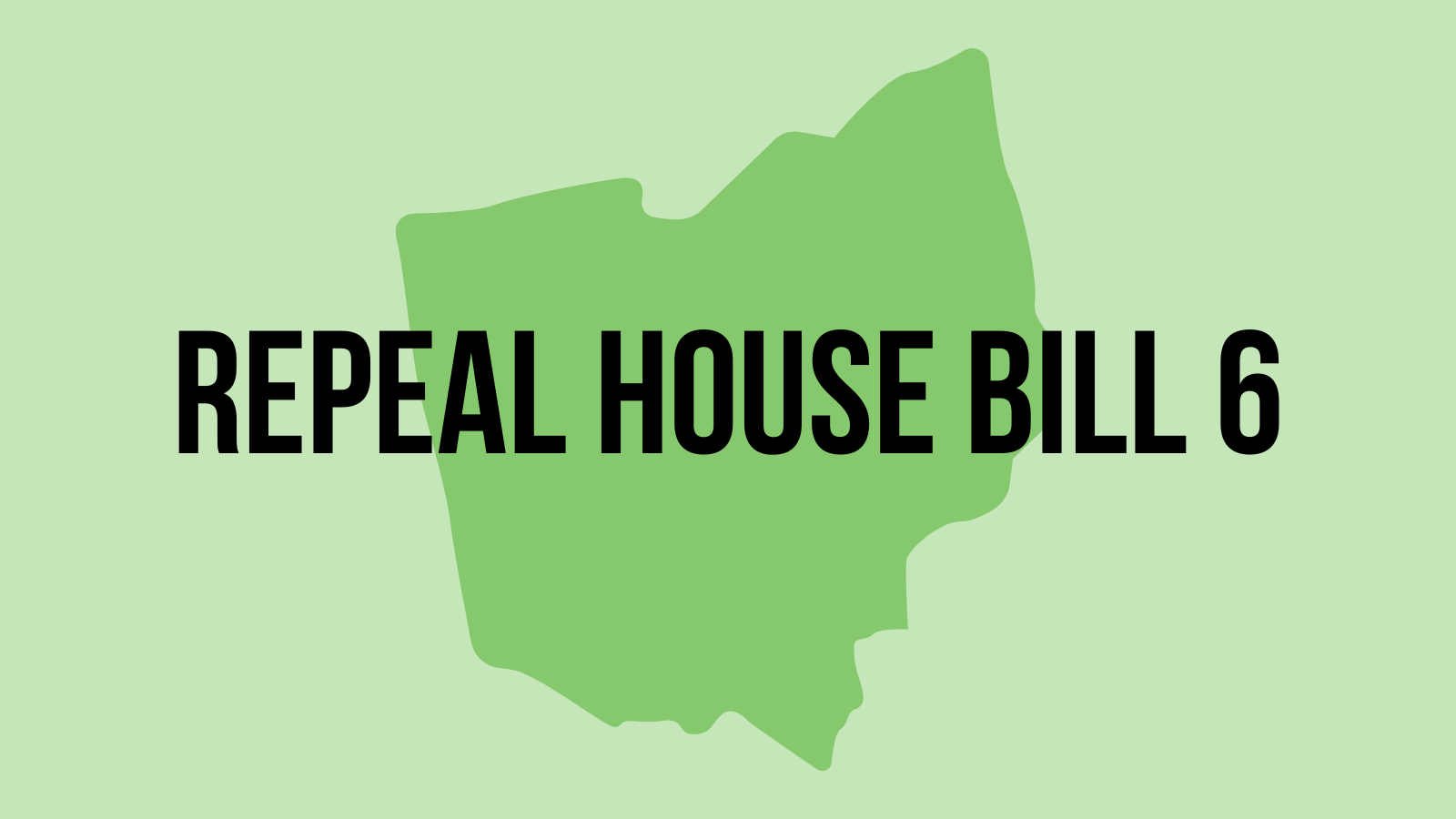 Today marks the 1-year anniversary of the revelation of the $61 million bribery and racketeering scandal surrounding House Bill 6 (HB 6). This law removed all energy efficiency standards, slashed renewable energy standards, and continues to provide a bailout for two coal plants built in the 1950s (one of which is out of state). Ohio legislators continue to let this $61 million bribe determine the state's energy present and dictate the state's energy future.

Ohio legislators have had a year since the scandal broke to develop comprehensive energy solutions that work for Ohioans. Instead, they have continued their assault on renewable energy sources like wind and solar and have allowed the subsidies for some of our region's dirtiest coal plants to continue draining funds from Ohio ratepayers to the tune of $233,000 every day. The only thing Ohio legislators have done in the past year is to continue their assault on renewable energy by passing a bill granting county officials the authority to interfere with wind and solar generation, while at the same time passing a bill that prohibits local officials from interfering with fossil fuel generation.

It is time to build a comprehensive energy policy around equitable solutions that are good for our economy, our communities, and our health. Nearly 300,000 children in Ohio suffer from asthma linked to fossil fuel pollution. The Evangelical Environmental Network calls on the legislature to fully repeal House Bill 6 and move towards cleaner energy in order to defend the health of our children. 53,000 pro-life Christians in Ohio called for the same last year, signing a petition calling for 100% clean, renewable energy by 2030. It's high time Ohio's lawmakers listened.