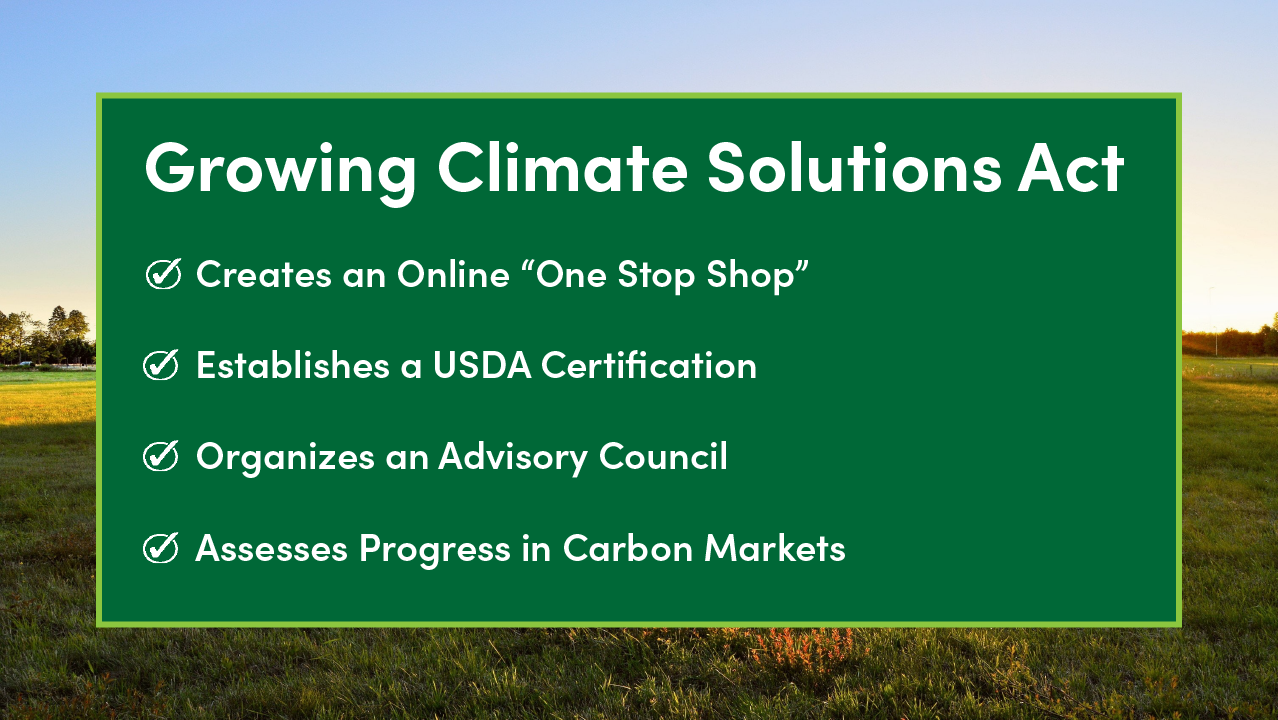 Today the Growing Climate Solutions Act passed in the U.S. Senate. Following the vote, President/CEO of the Evangelical Environmental Network (EEN) Reverend Mitchell C. Hescox released the following statement:
"We applaud the leadership of Senator Mike Braun (R-IN), Chairwoman Debbie Stabenow (D-MI), Ranking Member John Boozman (R-AR), Senator Lindsey Graham (R-SC), Senator Sheldon Whitehouse (D-RI), my Senators Bob Casey (D-PA) and Pat Toomey (R-PA), plus the 49 more bipartisan co-sponsors and the Senators who voted for this critical legislation.
"The Evangelical Environment Network, our Board of Directors, millions of our followers–many of whom are farmers, and the 80 members of Food and Agriculture Climate Alliance all joined together to support this bill that provides farmers, rangers, and foresters a voluntary standard to sequester carbon and make money for doing what's right.
"Since the earliest biblical record (Genesis 2:15), Christians have been called to tend and care for God's creation. Many of our nation's farmers are practicing Christians who believe in this biblical calling but have found it difficult with falling incomes and low crop prices. The Growing Climate Solutions Act provides a way for the agriculture community–especially family farms–to increase income, enrich the soil, sequester carbon, and empower American farmers as part of the climate solution. The Growing Climate Solutions Act sets up a Verifier Certification Program providing a uniform carbon measuring method that ensures farmers a fair price and an accountable carbon market.
"We hope the House of Representatives will soon take up and pass the Growing Climate Solutions Act to give our farmers a hand in solving the climate crisis."