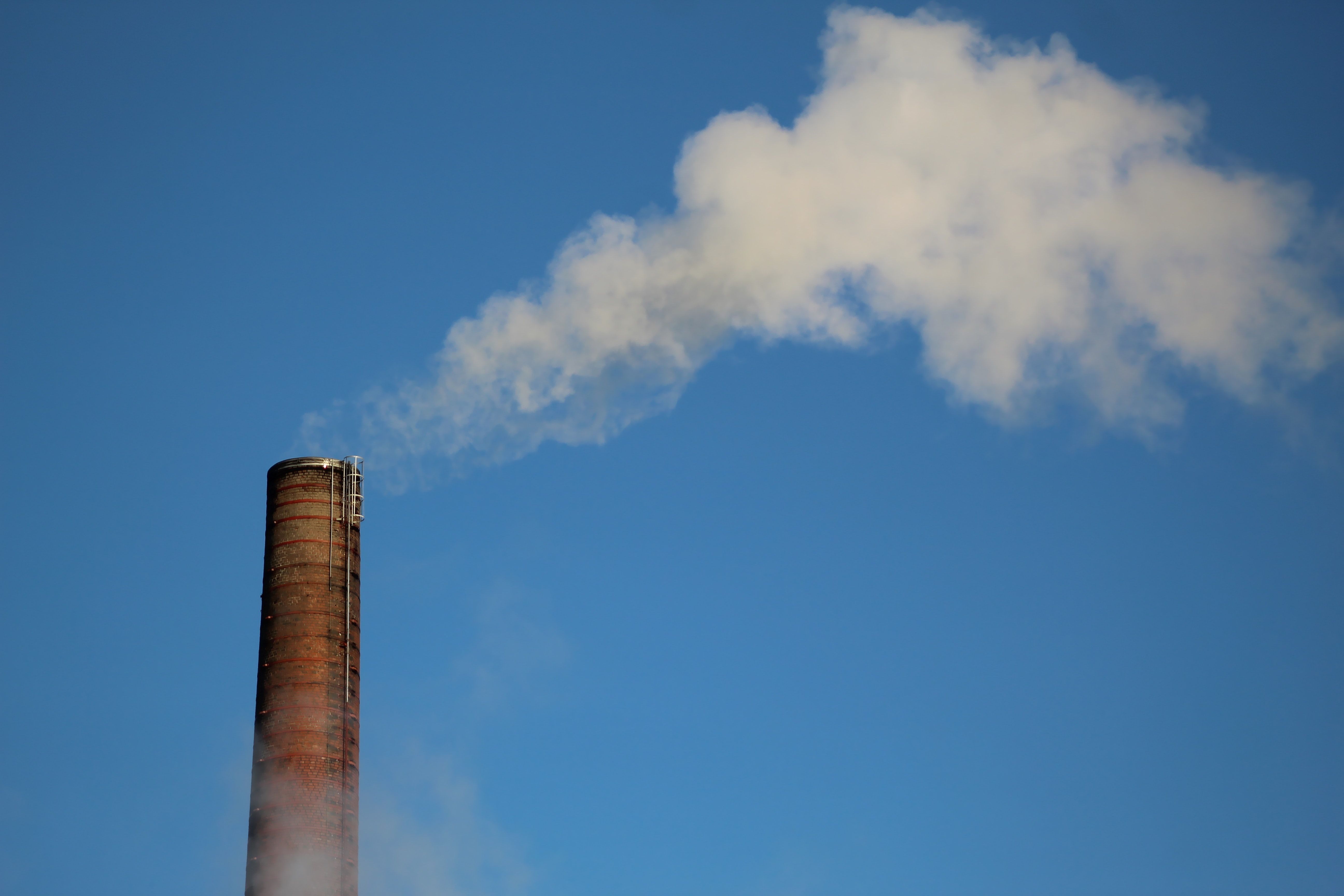 BLM Methane Rule Reduces Gas Waste, Air Pollution, Protects  Children's' Health AND Makes Room for New Technologies
By The Rev. Mitchell Hescox and Dr. Robert Rapier
As pro-life evangelicals, we have a special concern for the unborn.  We want children to be born healthy and unhindered by the ravages of pollution even before they take their first breadth. That's why over 180,000 pro-life Christians from 21 affected states want strong action to reduce pollution from leaks in our natural gas infrastructure and from venting and flaring. We support the Bureau of Land Management's methane reduction rule, which would reduce the waste of natural gas from flaring, venting, and leaks from oil and gas production operations on public and Indian lands. And we are not alone; 81% of individuals living in Western States agree with reducing venting and  flaring on Public Lands, per a January 2017 survey by Colorado College.
Venting and flaring spew out smog precursors, as well as other toxic pollutants and cancer-causing agents like benzene.  Studies have shown that smog, VOCs, and air toxics have a disproportionate impact upon life in the womb; for those near production sites the emissions have been linked to birth defects and pre-term births.  Eighty-four percent of published medical studies recently surveyed describe health impacts from natural gas infrastructure.[1]
In addition to protecting the unborn, as evangelical Christians we want our country's policies to reflect good resource and financial stewardship.  The leaks, venting, and flaring of such a valuable national resource are the opposite of good stewardship. In a 2014 study the Western Values Project estimated that "American taxpayers could conservatively lose almost $800 million over the next decade due to natural gas being flared or vented from federal lands."[2] This money could be used to help fund education, or infrastructure, or for tax rebates – just about anything rather than let it disappear in the air.
The problem has been that associated gases from both oil and natural gas production involve not only methane, but also longer-chain gaseous hydrocarbons such as ethane, propane, and butane -- which can be expensive to separate from the methane. The wide variety in composition and energy value made it a poor option for power generation, which has lead companies to flare and vent.
But, rejecting the BLM Methane Standard will cost jobs and delay the implementation of exciting new technologies.  Already there are 500 companies that develop, manufacture and sell methane control technologies in the U.S. today. Putting people to work and creating new technologies is a much better deal than the estimated $1.5 billion worth of methane wasted since 2013. For example, one such methane control solution is offered by Arizona-based ZHRO Power, LLC, which has designed a gas reforming technology that breaks down larger hydrocarbon molecules in the associated gas stream into methane. This solution modifies the energy content of the raw associated gas to a fuel that can be used in standard off the shelf natural gas engine generators. In effect, harmful smog is turned into something positive. Each unit deployed reduces carbon dioxide emissions by 9,000 metric tons per year over venting and reduces benzene and hazardous chemicals from these practices. The technologies are available. Doesn't it make sense to use them?
Our goals are to defend our children, make a better America, save tax dollars, create jobs, empower innovation, and be good stewards of all God has created. The BLM Methane Standard helps us achieve these goals.  Let us pray that Congress does not reject this new standard unnecessarily to appease special interests. Clearly, modernizing the existing, more than 30-year- old oil and gas production rules and bringing them in line with technological advances in the industry is what's right for us all.
[1] For recent studies on health impacts, including for the unborn, see: Jake Hays and Seth B. C. Shonkoff, "Toward an Understanding of the Environmental and Public Health Impacts of Unconventional Natural Gas Development: A CategoricalAssessment of the Peer-Reviewed Scientific Literature, 2009-2015, PLoS ONE, 11 (4),April 20, 2016; Shaina L. Stacy et al., "Perinatal Outcomes and UnconventionalNatural Gas Operations in Southwest Pennsylvania," PLoS ONE 10 (6), June 3,2015; Gregg P. Macey, et al., "Air Concentrations of Volatile Compounds Near Oil and Gas Production: a Community-based Exploratory Study," Environmental Health,32 (2014). [2] Western Values Project, Up In Flames: Taxpayers Left Out in the Cold asPublicly Owned Natural Gas is Carelessly Wasted (May 2014): p. 2.