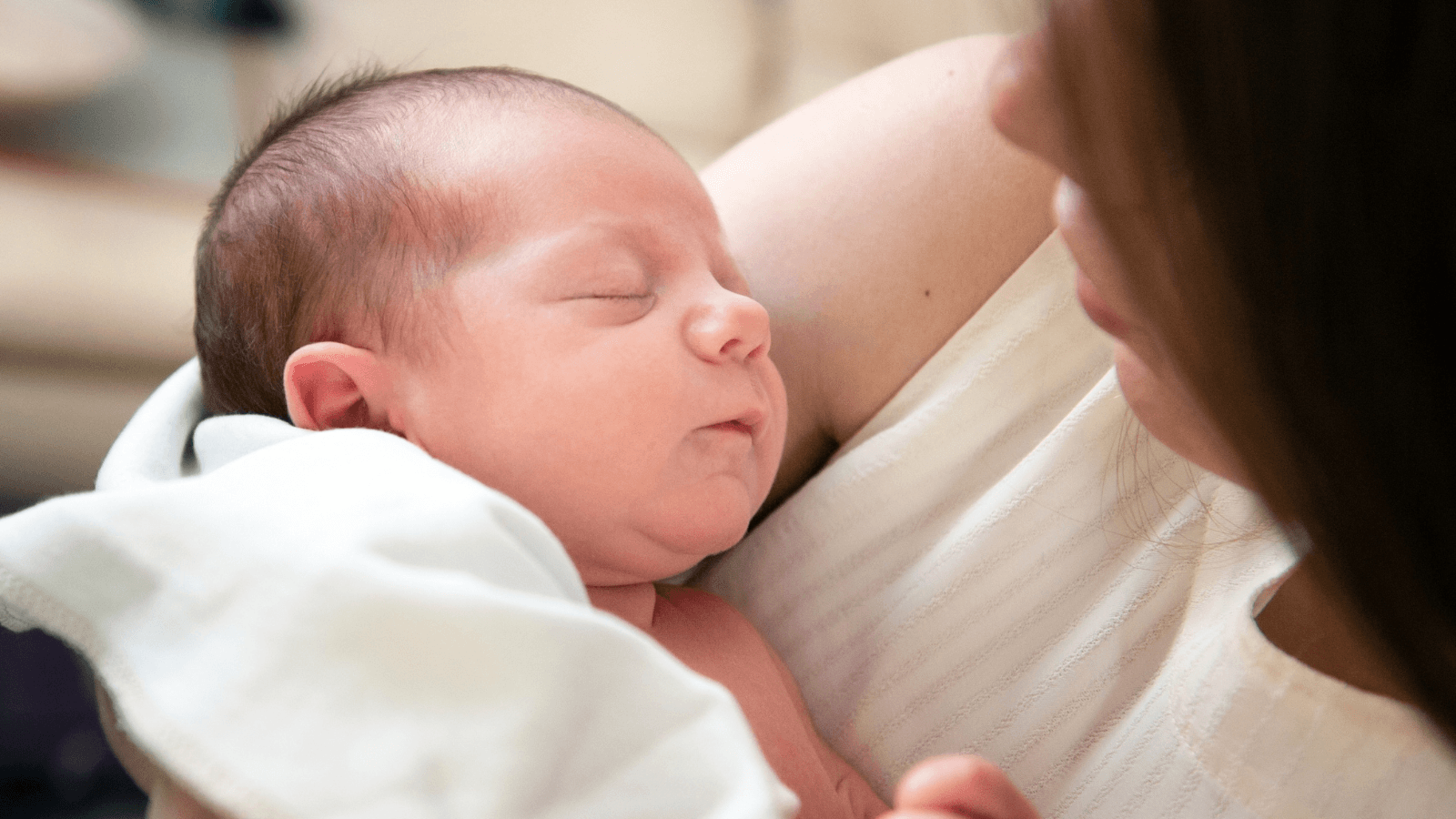 The Lord loves righteousness and justice; the earth is full of his unfailing love (Psalm 33:5 NIV). There's a wonderful sense of justice following EPA Administrator Regan's announcement of a new proposal to reinstate the "appropriate and necessary finding" for the Mercury and Air Toxics Standard foolishly removed by the Trump Administration.
"The Evangelical Environment Network, along with 145,000 pro-life Christians and 150 evangelical leaders, vehemently opposed the gutting of MATS by the previous Administration," stated the Rev. Mitch Hescox, EEN's President & C.E.O. "We are elated by Administrator Regan's decision to reinstate the appropriate and necessary finding, and we will rally our community to ensure that MATS is reinstated as quickly as possible to defend our children from the debilitating harms of mercury poisoning and toxic air pollution. No child should have their life potential cut short," Hescox continued.
For you created my inmost being
    you knit me together in my mother's womb.
14 I praise you because I am fearfully and wonderfully made;
    your works are wonderful,
    I know that full well. – Psalm 139: 13-14 (NIV)
Before the Mercury and Air Toxics Standard became law, approximately 1 in 6 children in the United States were born with life-threatening levels of mercury.[1]
Mercury impairs neurological development, lowers IQ, and is linked to cardiovascular disease and a host of other potential adverse health impacts. Before MATS, the IQ loss caused by methylmercury toxicity cost the American economy an average of $8.7 billion, with $1.3 billion in losses due to mercury emissions from power plants.[2] Over 1000 peer-reviewed medical studies verify the harmful health impacts of mercury and that there is no safe level of mercury in the human body.[3] These adverse conditions result from eating foods containing methylmercury, primarily contaminated fish. Mercury deposition and entrance into the food chain is also well documented, as is the fact that 48% of our domestic mercury sources remain coal-fired utilities.[4] After mercury is emitted from power plants, it is deposited back to the earth where it can be converted to methylmercury, a highly toxic form that accumulates in greater concentrations up the food chains. Indeed, the concentration of mercury in fish is 10 to 100 million times greater than water.[5]
When it comes to the health impacts of pollution, children are not just "little adults." Their developing bodies leave them more vulnerable. This is especially true with mercury pollution. The most at risk are unborn children and infants, mainly because the body's natural defense from pollution - the blood brain barrier - is not yet fully developed. Pregnant women who consume fish and shellfish contaminated with mercury directly transmit it to their developing unborn child. Infants can also be exposed to mercury in breast milk. Unlike adults, unborn children have no way to escape from mercury contamination. The toxin continues to circulate inside their mother's womb, increasing their exposure (bioaccumulation). Medical research shows that mercury in umbilical cord blood is twice that in the mothers' blood.[6] Therefore, even if a mother's blood stays below "risk level" doses, the unborn child's exposure may still exceed it.
Before it was rolled back, the Mercury and Air Toxics Standard was a tremendous success. According to the EPA's original Regulatory Impact Analysis (2011) of the MATS rule, mercury pollution from power plants declined by 85%,[7] with 99.9% of coal-fired plants in compliance. Women with damaging mercury levels also decreased by at least 34%, and the estimated number of children born in the U.S. each year with prenatal exposure to methylmercury levels that exceed the EPA reference dose declined by half.[8] 
All this was done at a fraction of the original estimated cost[9] and resulted in over $418 billion in lifetime benefits from mercury reduction alone (not including the benefits of the reduction of other co-pollutants). These lifetime benefits are much greater than the estimates from the original rule.[10]
However, the work remains incomplete. Mercury fish consumption advisories are still in all 50 states and still at least 200,000 children remain neurologically impacted each year from mercury costing $4.8 billion per year to our society.[11] MATS must be restored to offer all God's children the opportunity to find an abundant life, and we are so thankful for today's announcement.
[1]Mahaffey et al., "Blood Organic Mercury and Dietary Mercury Intake" Environmental Health Perspectives, April 2004: p. 112.  See also Trasande, et al., "Public Health and Economic Consequences of Methyl Mercury Toxicity to the Developing Brain," Environmental Health Perspectives, Vol. 113, No. 5 (May 2005): p. 590.
[2] Trasande, et al, "Public Health and Economic Consequences of Methyl Mercury Toxicity to the Developing Brain."
[3] Grandjean, P. and Bellanger, M. 2017. Calculation of the disease burden associated with environmental chemical exposures: application of toxicological in health economic estimation
[4] Streets, D.G., Horowitz, H.M., Lu, Z., Levin, L., Thackray, C.P., Sunderland, E.M., Global And Regional Trends In Mercury Emissions And Concentrations, 2010–2015, Atmospheric Environment, https://doi.org/10.1016/j.atmosenv.2018.12.031.
[5] Driscoll, C.T.; Han, Y-J; Chen, C.; Evers, D.; Lambert, K.F.; Holsen, T.; Kamman, N.; and Munson, R. 2007. Mercury Contamination on Remote Forest and Aquatic Ecosystems in the Northeastern U.S.: Sources, Transformations, and Management Options. BioScience. 57(1):17-28.
[6] Lederman, et al., "Relation between Cord Blood Mercury Levels and Early Child Development in a World Trade Center Cohort," Environmental Health Perspectives, August 2008: p. 1085-1091.
[7] 4U.S. Environmental Protection Agency. 2018. https://www.epa.gov/trinationalanalysis/electric-utilities-mercury-releases-2016-tri-national-analysis.
[8] Rice, G.E.; Hammitt, J.K; and Evans, J.S. 2010. A probabilistic characterization of the health benefits of reducing methyl mercury intake in the United States. Environ Sci Technol. 1;44(13):516-24. DOI:10.1021/es903359u.
[9] Declaration of James E. Staudt, Ph.D. CFA, September 24, 2015, White Stallion Energy Center, et al., v. United States Environmental Protection Agency, Case No. 12-1100 and Summary plus cases, Exhibit 1 Declaration of James E. Staudt, Ph.D., CFA, U.S. Court of Appeals for the District of Columbia.
[10]Streets, D.G.; Horowitz, H.M.; Lu, Z.; Levin, L.; Thackray, C.P.; Sunderland, E.M. Global, and regional trends in mercury emissions and concentrations, 2010-2015. Atmospheric Environment. Accepted.
Sunderland, E.M.; Driscoll, Jr., C.T.; Hammitt, J.K.; Grandjean, P.; Evans, J.S.; Blum, J.D.; Chen, C.Y.; Evers, D.C.; Jaffe, D.A.; Mason, R.P.; Goho, S.; Jacobs, W. 2016. Benefits of Regulating Hazardous Air Pollutants from Coal and Oil-Fired Utilities in the United States. Environmental Science & Technology. 50 (5), 2117-2120. DOI: 10.1021/acs.est.6b00239.
Amanda Giang and Noelle E. Selin, Benefits of mercury controls for the United States, Proceedings of the National Academy of Sciences Dec 2015, 201514395; DOI: 10.1073/pnas.1514395113
[11] Grandjean and Bellanger 2017