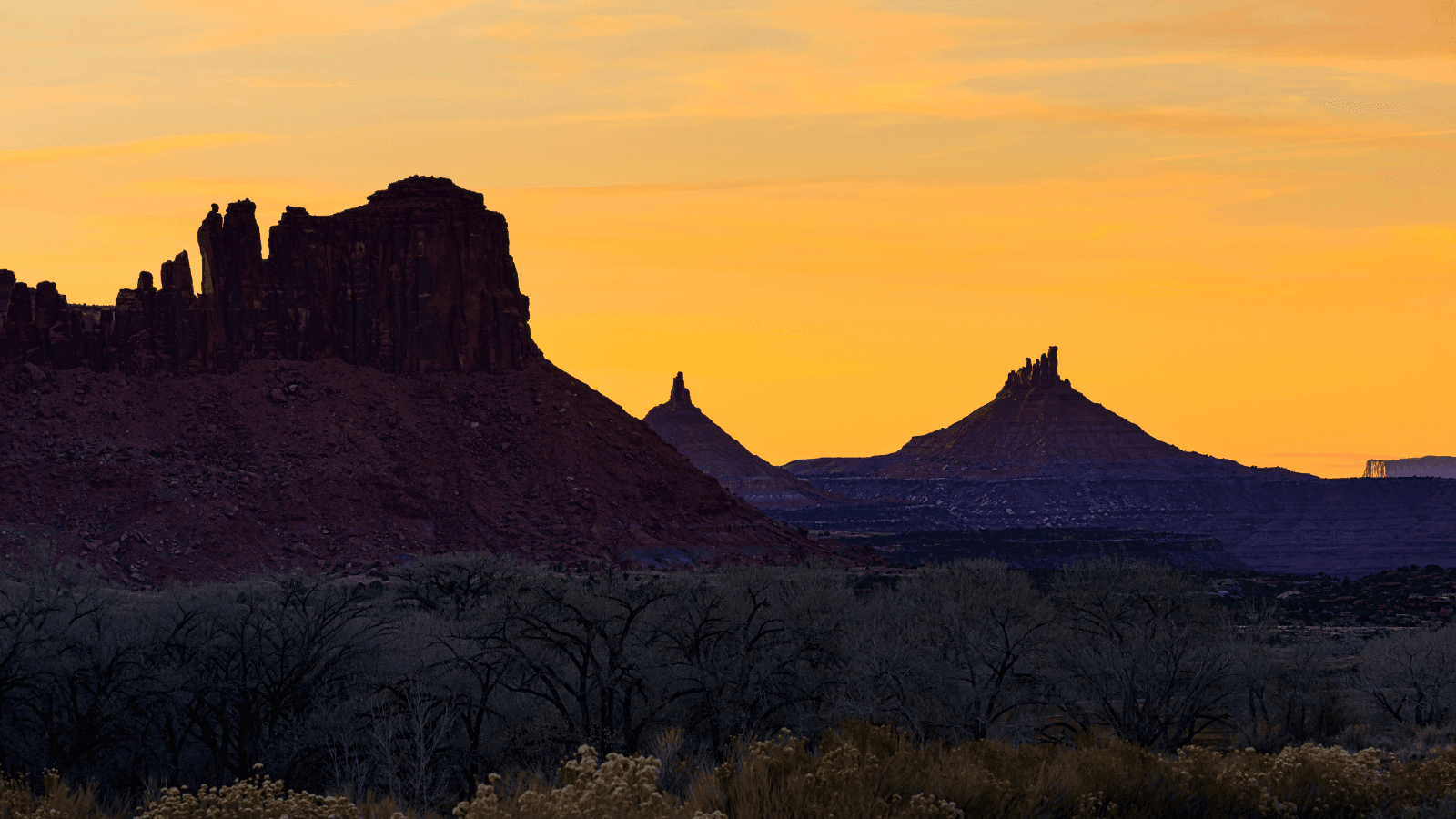 The Evangelical Environmental Network (EEN) applauds President Biden's proclamation to restore the previous boundaries to Bears Ears, Grand Staircase-Escalante, and Northeast Canyons and Seamounts National Monuments. 
Just a few years ago, over 200,000 pro-life Christians responded against the previous administration's unwise decision to reduce the boundaries of these National Monuments. Evangelicals know their biblical calling to be good stewards of God's creation. As the Psalmist writes:
"How many are your works, LORD! In wisdom you made them all." (Psalm 104:24)
"In His hand are the depths of the earth, and the mountain peaks belong to Him." (Psalm 95:4)
"The earth is the LORD's, and the fullness thereof." (Psalm 24:1)
God's wonderful creation supplies the bounty upon which all life depends. Since God's command in Genesis for humans to "care for the garden," Christians have been called as shepherds of the earth to protect and defend the beauty and purity of the land and water, and to restore clean skies and fresh air for our children to enjoy.
Likewise, our public lands are essential to our quality of life. They make available to everyone God's glorious creation. They also reflect our highest ideals as a nation: that everyone is welcome because all individuals are created equal and endowed with the inalienable rights to life, liberty, and the pursuit of happiness. To step into a National Monument or National Park and enjoy the beauty of creation is to experience freedom and the richness of life as persons made in the image of God.
Restoring the boundaries acknowledges that all federal lands––including those designated as National Monuments––are for all citizens, with no one's voice privileged above the rest. The Evangelical Environmental Network is thankful for President Biden's decision today that acknowledged and listened to the majority of Americans. This decision affirmed that all Americans should have a meaningful voice, a process that was ignored in years past. Today we can rejoice that our voice was once again heard and join together with all the voices in heaven and on to earth to sing:
Oh Lord, my God
When I, in awesome wonder
Consider all the worlds Thy hands have made
I see the stars, I hear the rolling thunder
Thy power throughout the universe displayed
Then sings my soul, my Savior God to Thee
How great Thou art, how great Thou art
Then sings my soul, my Savior God to Thee
How great Thou art, how great Thou art!
- Carl Gustav Boberg (1886)