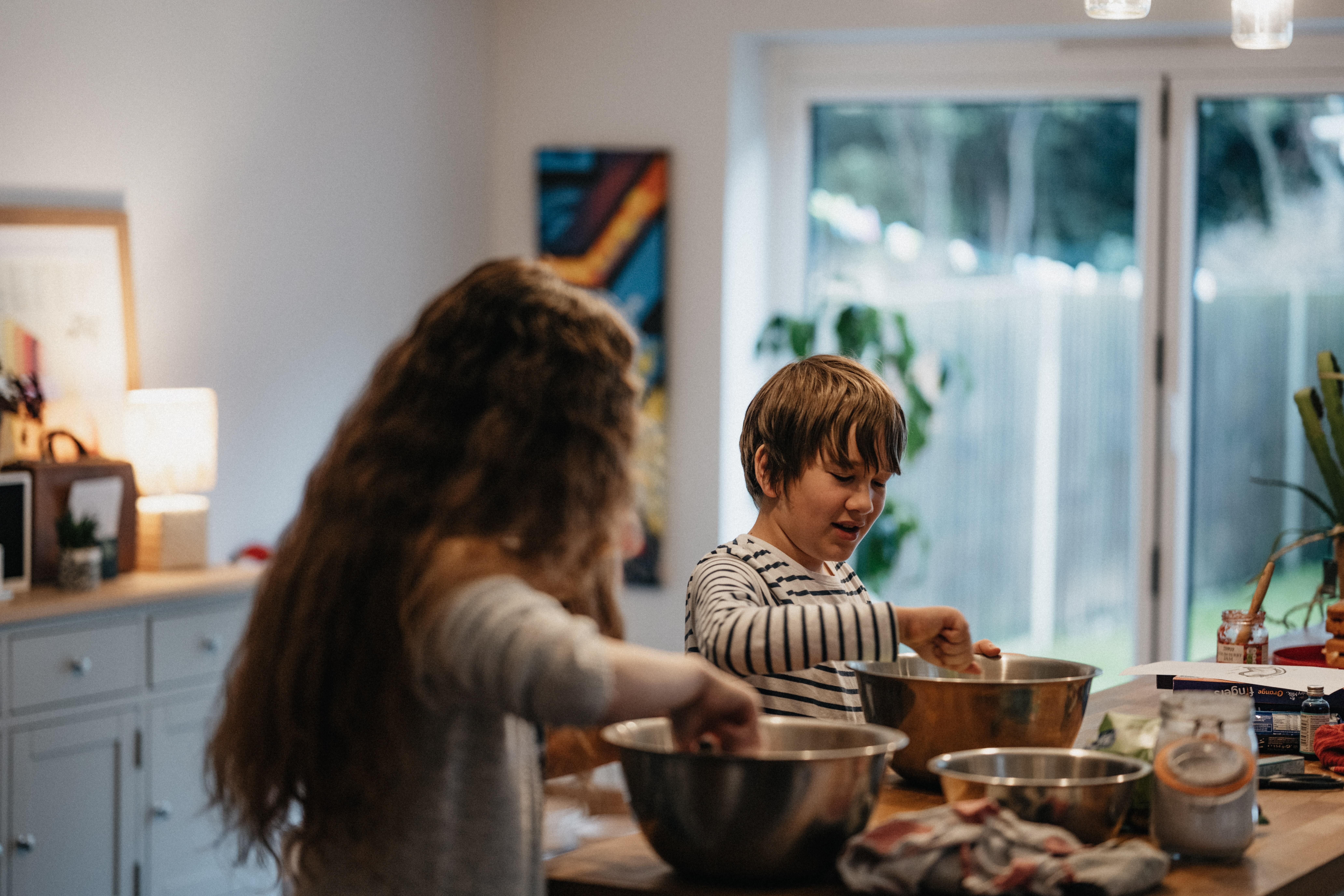 As Christians, we value our children's safety first and foremost. We want to defend our children, both unborn and born, from dangerous pollutants that can harm them—even inside of our very own homes.
Unfortunately, nearly 2-in-5 American homes may be filled with unsafe air. Nitrogen dioxide (NOx), a prevalent indoor pollutant, has been correlated with severe asthma, especially in children. Studies have even found that nitrogen dioxide exposure can catalyze heart diseases and risk miscarriages in pregnant women.
One option to help decrease indoor pollution is swapping out your gas stove for an electric one. Thanks to the Inflation Reduction Act (IRA), families have the opportunity to change their old gas stoves out for more efficient and safer electric stoves in an affordable way. Making this change is completely voluntary; the IRA simply makes the upgrade possible for low and middle income families who want to make the change.
The IRA does this by providing rebates to families who switch out their gas stoves for electric ones. These rebates apply to both the appliance and the installation costs. Depending on the cost of the stove and service, you could be eligible for up to an $840 rebate.
Consider it a free coupon toward cleaner air and safer, healthier families and homes!
Find Out if You Qualify
First, check your Area Median Income (AMI). If you make 80 – 150% of that amount, you can get 50% of the price of your stove as a direct rebate (up to $840). If you make less than 80% of the AMI, the rebate could cover 100% of the price of the stove (up to $840). And remember: a rebate is not a tax credit. It comes right off the bill from the manufacturer or contractor!
These rebates will become available later in 2023. Sign up below to get an email from us as soon as they come online so you can be ready to improve the health of your family as soon as possible!
Other Tax Credit Opportunities
The IRA provides additional opportunities to help families improve air quality in their homes and communities. Tax breaks of up to 30% will be provided to families who update their homes with solar energy, heat pumps, heat pump water heaters and more.