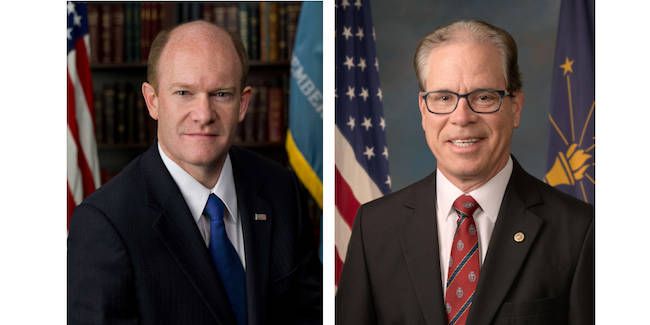 We know that bipartisanship is key to defending children from the climate crisis, and that is why we are so pleased by the new bipartisan Senate Climate Solutions Caucus. This new effort, led by Sen. Mike Braun (R-IN) and Sen. Chris Coons (D-DE), creates a hopeful path forward for meaningful action. 
Sen. Braun stated, "for too long, Washington has been paralyzed by partisan gamesmanship, unable to have productive conversations about our changing climate. Through this caucus we can have real conversations about protecting our environment, securing American's energy future and protecting American manufacturing jobs." We applaud these goals and are ready to help achieve a future with sustainable prosperity. We also will work to ensure that these vital conversations are translated into concrete action designed to protect creation and children's health. 
The need for a stable climate and clean air is why over 400,000 pro-life Christians, including over 21,000 in Indiana, have taken our Pro-Life Clean Energy Pledge calling on elected officials to adopt and support plans that will "free our children from pollution by relying entirely on clean electricity from renewable resources like wind and solar by 2030." It is well past time to start working on these ambitious and necessary goals, and we are thankful for Senators Braun and Coons who are making strides today. We urge other senators to join this caucus and be a part of the solution. Our children deserve nothing less.