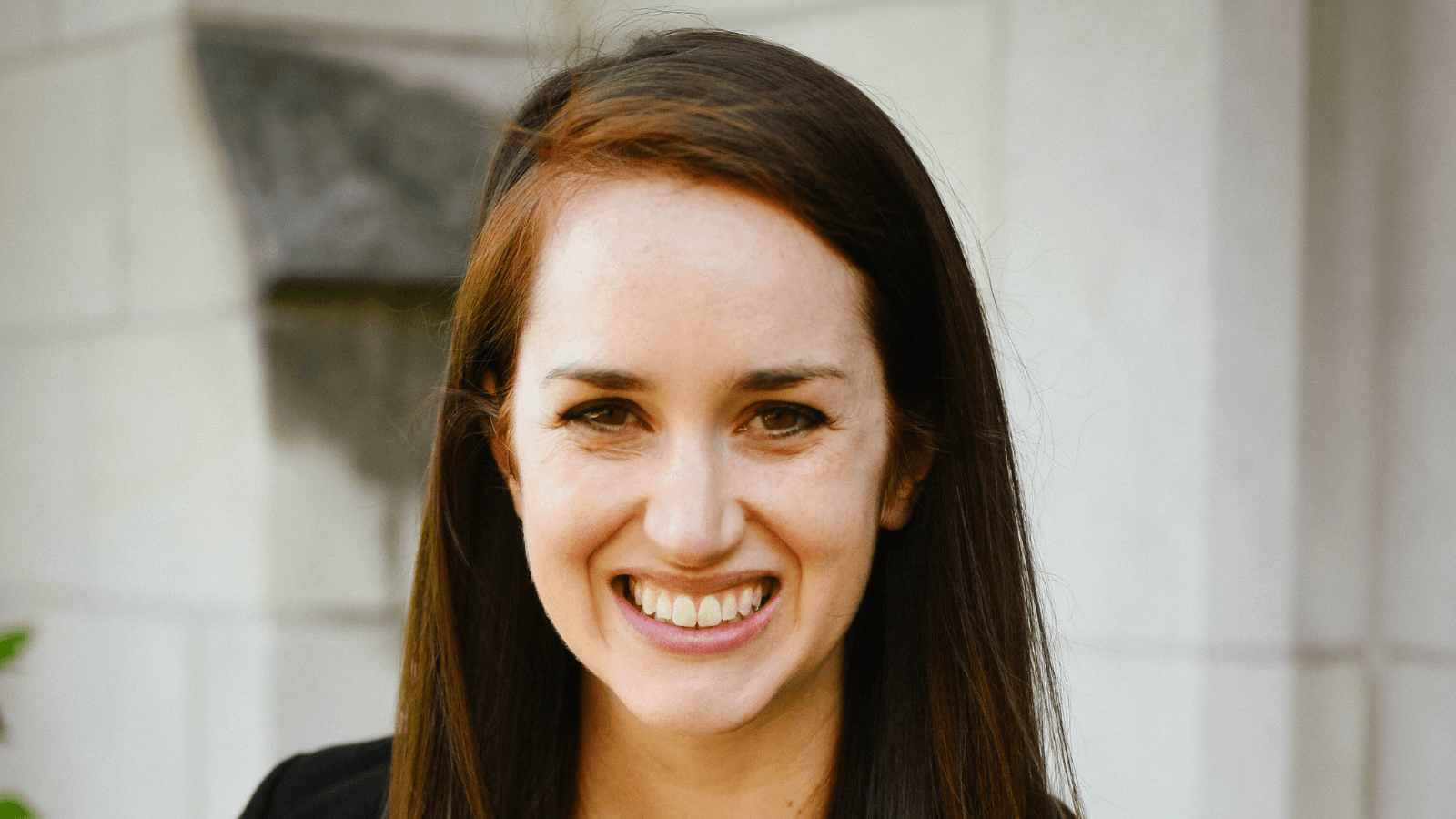 The Evangelical Environmental Network's (EEN) Board of Directors is pleased to announce the appointment of The Rev. Dr. Jessica Moerman as EEN's next President and CEO. The Rev. Dr. Jessica Moerman is a climate and environmental scientist, pastor, educator, and advocate. She currently serves as EEN's Vice President of Science and Policy.
Strongly rooted in the evangelical Christian tradition, Jessica received her Ph.D. in Earth and Atmospheric Sciences from the Georgia Institute of Technology and has held research positions at John Hopkins University, the University of Michigan, and the Smithsonian National Museum of Natural History, where she researched how climate has changed throughout Earth's history. Prior to joining EEN, Jessica was an AAAS Science and Technology Policy Fellow at the U.S. Department of Energy.
The Rev. Dr. Moerman also helped plant–and currently co-pastors–the thriving Grace Capital City Church in the heart of Washington, D.C. with her husband Chris and is a member of The National Association of Evangelicals' Board of Directors.
Commenting on the selection, retiring President The Rev. Mitch Hescox stated, "Jessica is the perfect choice to lead the Evangelical Environmental Network into the next 30 years. Her combination of faith, science, and heart for all God's children will continue and grow EEN's mission to teach the evangelical church and policymakers that creation care is a matter of life. Pollution and climate change remain the greatest threats to human life, both in the United States and around the world. The Rev. Dr. Moerman will advance EEN's mission to defend all God's children–especially those most vulnerable, including unborn and newly born children and frontline communities–from the threats imposed from fossil fuels and petrochemical use. I am excited about the Rev. Dr. Moerman's appointment and will work tirelessly to ensure and empower a smooth transition."
The Rev. Dr. Phil Covert, EEN's Board Chair, said on this decision, "The Board was unanimous in choosing Dr. Moerman. Her evangelical faith, values, scientific knowledge, and passion to defend life made Jessica the perfect choice to lead EEN into the future."
The Rev. Dr. Moerman will begin her tenure on August 1, 2023.
On June 7, 2023, EEN will host a dinner celebration in Washington, D.C. to highlight the ministry's 30th Anniversary, the retirement of The Rev. Mitch Hescox, and the installation of The Rev. Dr. Jessica Moerman. The dinner will feature The Rev. Dr. Walter Kim, President of the National Association of Evangelicals, and the Honorable Gina McCarthy, former EPA Administrator and White House Climate Advisor, as featured speakers. Please contact support@creationcare.org for more information.