Tori Goebel, National Organizer and Spokesperson, YECA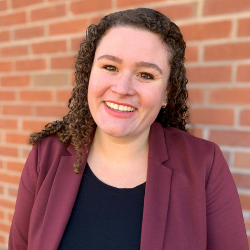 Tori serves as the National Organizer and Spokesperson for Young Evangelicals for Climate Action.
She holds an undergraduate degree in communications and political science from Gordon College (B.A. '16) and a masters of environmental law and policy from Vermont Law School (M.E.L.P. '19). Tori spent 4 years as Communications Director for YECA and the Evangelical Environmental Network, YECA's partner ministry. During this time, she also served on YECA's national steering committee. Tori brings a passion for political organizing and policy advocacy to the role, as well as professional communications and marketing skills.
Tori was born and raised in New England and currently lives in the Boston area.
-Contact Tori at Tori@yecaction.org
-Learn more on Tori's LinkedIn
-Follow Tori on Twitter