Tori Goebel, Communications Director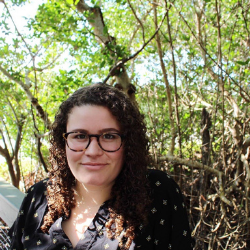 Tori serves as the Communications Director for the Evangelical Environmental Network and Young Evangelicals for Climate Action.
She holds an undergraduate degree in communications and political science from Gordon College (B.A. '16) and a masters of environmental law and policy from Vermont Law School (M.E.L.P. '19). Tori's work experience includes leading digital strategy for an advertising agency and serving as Communications Manager for an educational organization. Tori has long had a passion for defending the environment as an act of stewardship for God's creation, and she sees her role at EEN and YECA as the perfect intersection of her communications background, passion for improving communities, and defending creation against the threat of climate change.
Tori was born and raised in New England and currently lives in the Boston area.
-Contact Tori at Tori@creationcare.org
-Learn more on Tori's LinkedIn
-Follow Tori on Twitter