Matthew Lee, Federal Policy Specialist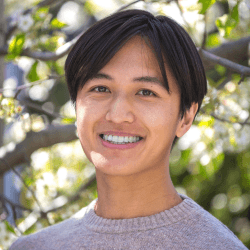 Matthew Lee joined the Evangelical Environmental Network (EEN) as Federal Policy Specialist in 2023. Before EEN, Matthew was one of 23 fellows who participated in the Department of Energy's inaugural Clean Energy Innovator Fellowship program, working specifically with the Midcontinent Independent System Operator (MISO). Prior to that, Matthew worked as a climate policy researcher at the Niskanen Center.
Matthew's passion for creation care comes from his upbringing in a Christian household and church that emphasized caring for the poorest people in the world, as well as his own childhood experience with pollution-induced asthma and eczema.
Matthew received a J.D. from Stanford Law School in 2021 and a B.A. in mathematics, philosophy, and logic from UC Berkeley in 2017.