Kim Anderson, Associate Director, PA & OH Outreach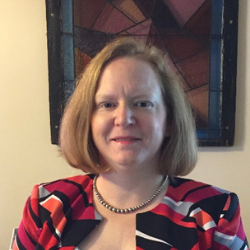 Kim Anderson serves as the EEN Associate Director for Outreach in Pennsylvania and Ohio. She holds an undergraduate degree in Psychology from Marietta College and a Master's in Business Administration from The University of Akron. Kim spent nearly 20 years in banking, including working in Human Resources for one of the nation's largest banks. Since before becoming a Christian, Kim has had a passion for the environment and her faith has only strengthened her conviction in creation care. 
A northeastern Ohio native, Kim now lives in the mountains of western Pennsylvania with her husband and two busy and creative daughters.