Grace Swanson, Director of Communications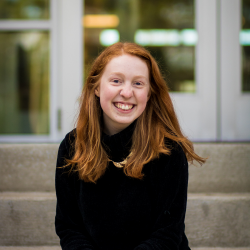 Grace Swanson is the Director of Communications at Evangelical Environmental Network (EEN) and Young Evangelicals for Climate Action (YECA).
She received her B.A. in Strategic Communication from Calvin University. She has held communications positions at non-profit organizations and political campaigns.
Grace was born and raised in Michigan and currently resides in Grand Rapids, MI where she enjoys spending time in God's creation.
-Connect with Grace on LinkedIn
-Contact Grace at grace@creationcare.org