The Rev. Mitchell C. Hescox, President/C.E.O.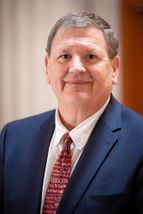 The Rev. Mitchell C. Hescox serves as President/C.E.O. of The Evangelical Environmental Network and speaks nationally on creation care, especially on the environmental life threatening impacts on the poor and defenseless. Rev. Hescox has published numerous articles and contributed to Sacred Acts: How Churches are working together to Protect Earth's Climate by New Society Publishers. He has testified before Congress, appeared on CNN, NPR, PRI and numerous radio programs both Christian and secular. Named one of the ten Environmental Religious Saints in the Huffington Post, Mitch lead the 300 mile Creation Care Walk from West Virginia to Washington, DC and the 80 mile Gulf Coast Prayer Walk during the Deep Water Horizon Oil Spill. Mitch led EEN to successful championing of the Mercury and Air Toxics Standards and guided the EEN team to inspire comments for various rules and regulations. He serves on the National Association of Evangelicals Board of Directors.
Prior to joining EEN, Mitch pastored a local church for 18 years, and before the call to ordained ministry served the coal and utility industry as Director, Fuel Systems for Allis Mineral Systems. He is married to Clare with four (4) grown children and four (4) grandchildren.