Dr. Phil Covert (Chair)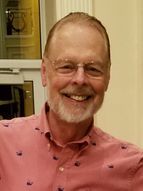 Dr. Phil Covert, retired United Methodist Pastor, was born and raised in New Jersey. He graduated from James Caldwell High School, Drew University with a BA degree in Economics, Methodist Theological School of Ohio with a Master of Divinity Degree and from Drew University with a Doctor of Divinity degree. While at Drew he attended the London School of Economics minoring in the International Monetary Fund. He has graduated from 4 units of Clinical Pastoral Education.
Dr. Covert has served churches in Ohio, New Jersey, Iowa, Colorado, Utah and Pennsylvania. He was trained as a New World Missioner, New Life Missioner, Key Event Herald by the Board of Discipleship of the United Methodist Church. He has preached and taught throughout the United States, Fiji, Kenya, England, Ireland and Russia. While in Russia, he, twice, was the Conference speaker and teacher at the Northwest Conference of the Eurasia Methodist Church. He helped to start new churches in Novgorod and Arkhangel, Russia. He and his wife, Sue, were missionaries to Haiti in the summers of 1970, 1971 and 1972 working at Grace Children's Hospital.
He chaired the Northern New Jersey Conference Board of Evangelism; served on the Northeast Jurisdiction Board of Evangelism. While serving in Iowa he led the Spencer District New Life Mission Emphasis. In Colorado he served on the Conference Board of Stewards as Director of Church Redevelopment. He chaired the Board of Trustees for the Samaritan Counseling Center, Colorado Springs, Colorado. For 12 years in the Susquehanna Conference of the United Methodist Church, he served as a member of the Conference Response Team, helping churches recover and heal from leadership infidelities.
Dr. Covert is married to Sue. They have 3 children, Tim, Andy and Kris and 9 grandchildren and one great-grandson. They currently live in York, Pennsylvania.