Dr. Katharine Hayhoe, EEN Science Advisor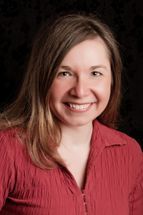 is an atmospheric scientist who studies climate change and what it means to us in the places where we live. She is a professor in Political Science and director of the Climate Science Center at Texas Tech University and has served as a lead author on the Second, Third, and Fourth U.S. National Climate Assessments. 

Though her research on high-resolution climate projections and regional climate impact assessments has formed the basis for climate adaptation and resilience planning across a broad range of cities, states, and federal agencies, she is best-known to many people for her efforts to bridge the broad, deep gap between scientists and Christians on the topic of climate change. She's been named by Christianity Today as one of their 50 Women to Watch and TIME as one of their 100 Most Influential People, and currently hosts the PBS digital series, Global Weirding: Climate, Politics and Religion.
Photo credit: Artie Limmer, Texas Tech University