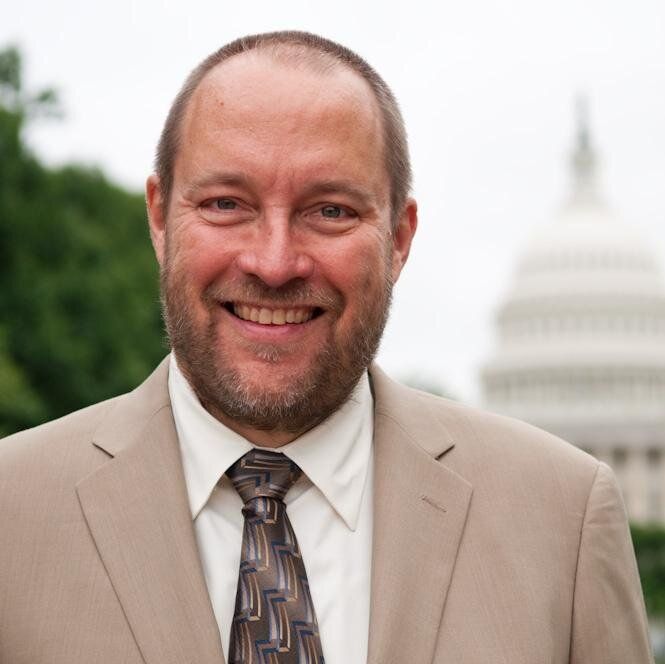 It is an honor to speak today on behalf of the National Association of Evangelicals, which connects and represents 40 Christian denominations comprising more than 45,000 congregations, along with scores of evangelical colleges and universities, seminaries, missions, charities and networks.i
The National Association of Evangelicals' public policy platform is summarized in the document "For the Health of the Nation: An Evangelical Call to Civic Responsibility." Among the eight principles that guide our work in the public square is caring for God's creation: "We are called as followers of Jesus to embrace and act responsibly to care for God's earth .... Just as we show our love for the Savior by reaching the lost, we show our love for the Creator by caring for his creation."iii Other principles relevant to today's topic include safeguarding the sanctity and nature of human lifeiv and strengthening marriages, families and children.v
Evangelical commitment to clean air and water is longstanding. In 1970, even before President Nixon created the Environmental Protection Agency, the NAE declared that "those who thoughtlessly destroy a God-ordained balance of nature are guilty of sin against God's creation."vi More recently, a 2015 NAE survey found that 96 percent of evangelical leaders support government action to clean up our air and water.vii In the words of NAE President Leith Anderson, "Instead of dismissing government action on environment, evangelical leaders are saying loud and clear that we all need to do our part in caring for God's creation. Physical environment is foundational to the functioning of a healthy society."
Evangelicals believe that "clean air, pure water and adequate resources are crucial to public health and civic order. Therefore, government has an obligation to protect its citizens from environmental degradation and from human suffering that it causes."viii
In this light the National Association of Evangelicals celebrates the success of the Mercury and Toxic Standards (MATS) rule that was finalized in 2011. According to a report by environmental scientists published by Syracuse University, mercury pollution from U.S. power plants has declined markedly since the MATS rule, and similar state regulations, went into effect.ix This has dramatically reduced the number of children, including those not yet born, who suffer from brain damage and other illness traceable to mercury poisoning.
We urge the EPA not to weaken the MATS rule. To do so would be to once again jeopardize the health and development of our citizens, and particularly our children. Mercury poisoning is particularly harmful to the unborn and newly born babies whose brains are in the early stages of development, causing neurological disorders, developmental disabilities, and learning difficulties.
In addition to protecting children's health, the MATS rule has yielded substantial economic benefits.x As the EPA does cost-benefit analysis on MATS and other rules, please take into account all of the benefits of a given rule. We strongly oppose efforts to disregard the health impacts and costs of pollution, and the benefits of pollution control, when evaluating environmental regulations.
Critics have argued that we cannot afford to protect our children from the harmful effects of mercury poisoning. They are wrong. Protecting our children is the most important investment we can make in our nation's future. God will hold us accountable for our stewardship of the good earth that he has entrusted to us. Please uphold the EPA's record of achievement in this area. Thank you for your service, and may God guide you as you fulfill your responsibilities to the nation.
Galen Carey
Vice President of Government Relations
National Association of Evangelicals
March 18, 2019
-
i https://www.nae.net/about-nae/
ii Available at https://www.nae.net/for-the-health-of-the-nation/.
iii "For the Health of the Nation," p. 49-50 iv Ibid, p. 25 v Ibid., p. 29
vi https://www.nae.net/ecology/ vii https://www.nae.net/nae-leaders-support-action-on-clean-air-water-2/
viii "For the Health of the Nation," p. 50 ix http://eng-cs.syr.edu/news-events/news/mercury/ x https://pubs.acs.org/doi/pdf/10.1021/acs.est.6b00239