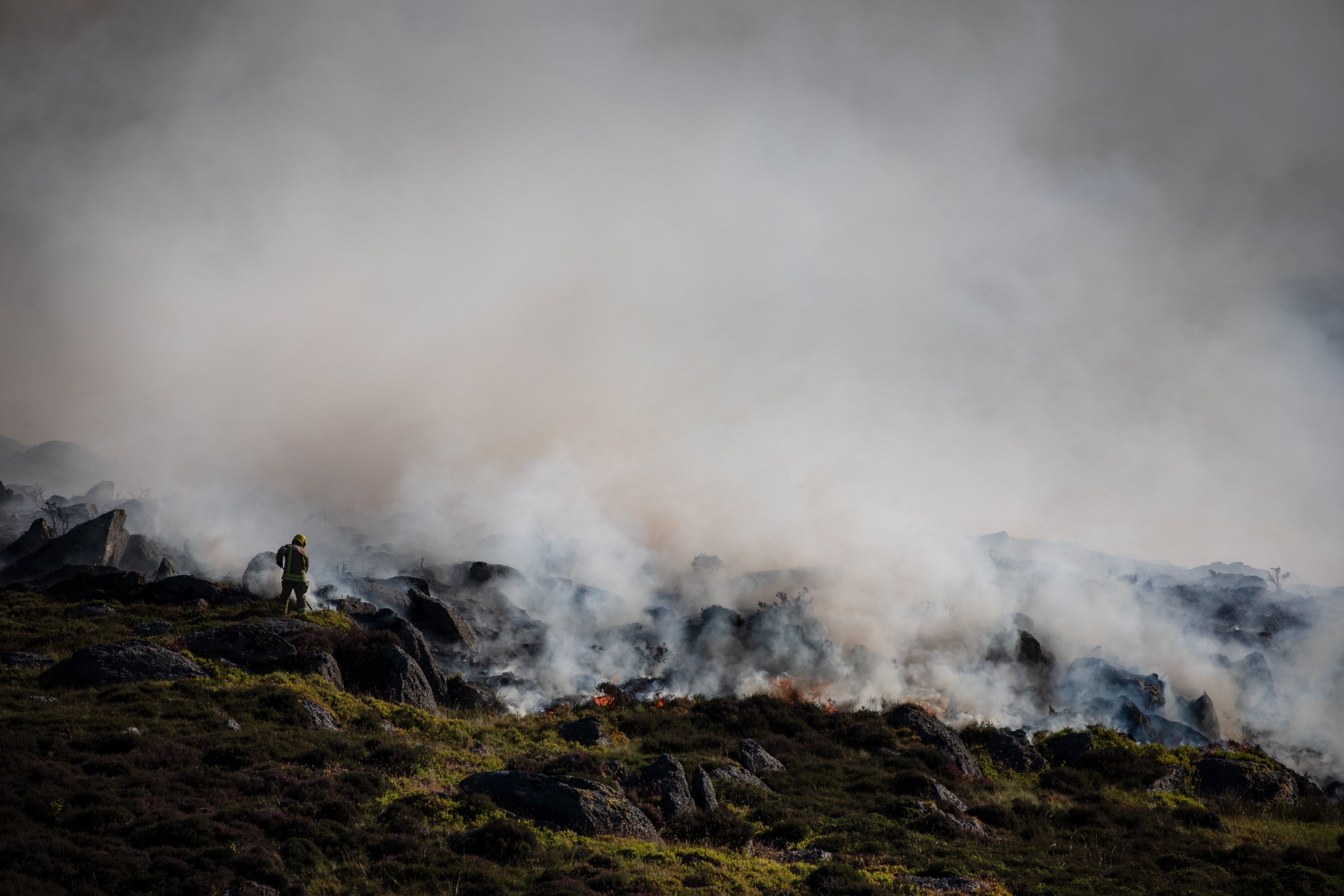 Climate "Zombie" Reports That Just Won't Stay Buried
By Jim Ball
A slew of major reports on climate change and clean energy have come out recently, and trying to keep up is like drinking out of a fire hydrant! But here at EEN, we're doing our best.
The most comprehensive report by the federal government on what climate change has done and will do to the United States is called the National Assessment. Mandated by law, 13 federal agencies work together to produce the National Assessment every four years.
Since the President and his political appointees couldn't stop the report, they tried to bury its release by putting it out on Black Friday, hoping everyone would be too busy shopping to notice. We're happy to report that strategy failed spectacularly! Kinda like The Walking Dead, the Fourth National Assessment just wouldn't stay buried! Even major political reporters — who rarely ask questions about climate change — were asking them of the President and Republican Senators about it's major findings.
The report itself — actually we're talking about Volume II on impacts; Vol. I on the science was published last year — is massive. Indeed, a condensed version, called the Report in Brief, is 196 pages. Mercifully, they have distilled the report even further into 12 Major Findings. I'll lift up three.
The first major finding of the report is on the impacts to communities: "Climate change creates new risks and exacerbates existing vulnerabilities in communities across the United States, presenting growing challenges to human health and safety, the quality of life, and the rate of economic growth."
Health and safety, quality of life, economic growth — this is at the core of what we want our elected officials to help bring about or facilitate. While climate science should be absolutely non-political, climate impacts strike at the very heart of our political life — because it threatens what we all want.
The discussion about communities goes on to note that:
"People who are already vulnerable, including lower-income and other marginalized communities, have lower capacity to prepare for and cope with extreme weather and climate-related events and are expected to experience greater impacts. Prioritizing adaptation actions for the most vulnerable populations would contribute to a more equitable future within and across communities."
Followers of Christ, who commanded us to care for the poor, should be especially concerned about this finding. It isn't a new one, I might add. That climate would hit the poor the hardest is what brought me to the climate fight nearly 30 years ago.
The second major finding is about the economy: "climate change is expected to cause growing losses to American infrastructure and property and impede the rate of economic growth over this century." It goes on to state that "Regional economies and industries that depend on natural resources and favorable climate conditions, such as agriculture, tourism, and fisheries, are vulnerable to the growing impacts of climate change." When reading this I couldn't help but think that many of the political opponents to climate action hail from such areas.
The final finding I'll lift up concerns human health: "Impacts from climate change on extreme weather and climate-related events, air quality, and the transmission of disease through insects and pests, food, and water increasingly threaten the health and well-being of the American people, particularly populations that are already vulnerable."
The recent California wildfires are exhibit A in the types of climate-fueled events that create dangerous conditions for human health. Not only the fires themselves, but also the air pollution from such fires, are a serious health concern. Indeed, these fires produced the dirtiest air in the world, and recent research suggests that even a short-term exposure to such polluted air "can spur a lifetime of asthma, allergy and constricted breathing."
If we want to keep our children healthy and safe, then the National Assessment makes things quite clear: we must aggressively address climate pollution and prepare ourselves for the consequences that will come.
As I said, other reports are out, including two more federal reports released on Black Friday. One concerns how much climate pollution is produced on federal lands, primarily from oil and gas leases. Amazingly, it's nearly 25 percent.
The other federal report released on Friday is The State of the Carbon Cycle Report. In her Facebook post about this report, world-renowned climate scientist (and fellow evangelical) Katharine Hayhoe notes that the information provided in the report shows that 20-years worth of the costs from climate inaction are enough to pay for us to avoid dangerous interference with the climate system by meeting our commitment in the Paris Agreement. So doing the right thing is very much worth the cost, and it will save us money in the long run.
And finally, some good news. One of the best sources of information and analysis on what's happening with clean energy is Bloomberg New Energy Finance (BNEF). They recently released a fascinating report, Emerging Markets Outlook 2018: Energy Transition in the World's Fastest Growing Economies. Here are some of the highlights:
In 2017, emerging economies like China and India built nearly double the amount of zero-carbon energy in comparison to developed countries.
Clean energy grew by 20% in emerging countries, but fell 0.4% in developed countries.
Adding coal capacity has fallen sharply in emerging countries. For example, in India new coal went from 17GW per year between 2012-2016, to 4GW in 2017.
Emerging economies are driving down clean energy costs, with over 35 emerging markets producing long-term contracts for clean energy, procuring 140GW versus 41GW in developed countries.
The developing countries are not waiting around for the rich countries to do the right thing; they're not waiting for us to lead. They are now the ones leading the way — because it's what's best for them. So don't listen to anyone trying to tell you otherwise.
By the way, speaking of Katharine Hayhoe, if you really want the scoop on the National Assessment, join us for a webinar on Dec. 17 at 10 am ET featuring Katharine. As one of the world's leading climate scientists — and EEN's scientific advisor — Katharine is uniquely poised to teach us all about the important findings from the latest National Assessment report.