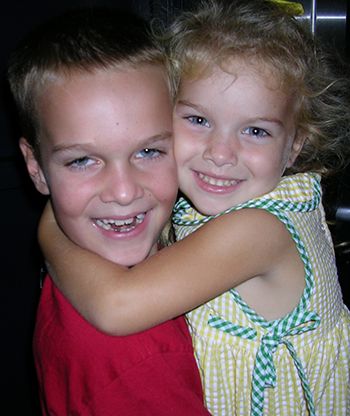 I was so excited to be able to stay home with my new baby, but I also knew one thing, I am a very social person.  Our modern time is not like earlier generations where you could just walk on your street with the baby in the stroller and see lots of Moms doing the same.
I decided that I needed a plan when my first came along. I treated staying home as my job.  I developed a support community just like I had a project at work. After all, God calls us to be in community so I decided to build it.
Behold, children are a gift of the LORD, The fruit of the womb is a reward. - Psalm 127:3-5
Here are some things I did right away and you can too:
Brush up your friend making skills.
At your prenatal appointments and birthing classes, be friendly, you are all in the same boat and your belly gives you away.  
I took advantage of the programs my hospital offered: breastfeeding class & 0-9m play groups on Tuesdays and Thursdays. 
I made a few friends and then some of us wanted to start to get into shape so we met at a park and walked. The fresh air and exercise to boost our sleep deprived selves worked wonders.
Mall walking on inclement days was another great way to socialize. 
There are always church groups. Hang out at the nursery after church for a few minutes, or check out a local chapter of MOPS (Mothers of Preschoolers).
Check into your local recreation center for activities.  My son ended up in a crawling contest at the rec center.  Who knew that was a thing?  
Libraries often offer reading time for tots and other activities too. Our library had a full schedule of activities and a park next to it to release the energy when we were done.
By the time you go to those postnatal checkups and pediatrician appointments, (another great place to meet Moms who are home) your days will be full of activities as you watch your bundle of joy grow.
 I also got a family membership to the zoo, so I could schedule play dates and have something engaging for the kids to do that was different from the day to day things they were exposed to. 
You also used to leave work so remember to schedule some time to yourself so you will be ready to face the new challenges of motherhood and be rejuvenated. Day in day out it might seem like the days are long and before you know it they will be changing and you will say where did the time go.