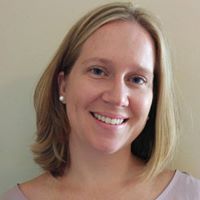 Meet Piper Vargas.  She's 35 years old and a rare Orlando, Florida native.  She's been happily married for 6 years and have two amazing boys, Max (4.5) and Diego (almost 2).  She's been a part of MOPs for 4 years and on the leadership team for 3 years in charge of our events and volunteer/service activities.  She's a part time Realtor, full time Mom and enjoys traveling the world and spending time with her family and friends.  She's passionate about her family's health and our environmental impact and her newest addictions are fitness workouts and weekly meal planning.
Additional resources (Please note these resources are provided by EEN Moms):
Podcast 
Is your diet feeding your cancer?
Documentaries
Family Health Books
The Unhealthy Truth 
The 21-Day Sugar Detox 
Faith Books on Food
Food and Faith: A Theology of Eating 
Good Food: Grounded Practical Theology 
Deeper Dive on Food and Food Policy