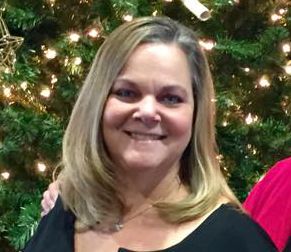 Meet Kendra Kania. She is a stay-at-home mom with a degree in Hospitality Administration from Florida State University. Kendra and her husband Steve have two children, Kyle and Colette. Kendra serves her community through mentoring and volunteering in the schools in her area. Kendra has served at all three levels: elementary, middle and high school. She is a PTA member for 15 years and  former PTA President and Board Member. She was Executive producer of the Bay City Ballet Nutcracker. She has served on her neighborhood HOA Board and was Volunteer of the Year in 2012 of Curlew Creek Elementary.
Kendra and her family attend their local Catholic church. Colette has served as an acolyte for 11years.
Kendra's hobbies include reading, volunteering and going to the beach.
Kendra isn't a gardening expert which proves anyone can do a backyard garden. 
More items to consider for composting.
Easy Compost Items:
Stale bread.  That piece no one wants from the end. 
Dryer lint.
Human and pet hair. Collect from brushes or cuts.
Old spices.
Swept up Dirt from the floor.
Holiday Compost Calandar:
New Years:  Crepe paper streamers
Valentines:  Cut Flowers
Easter:  Egg Shells
Memorial Day: Ashes from grilling
4th of July: Corn Husk and cobs
Labor Day: Wooden Skewers from the grill
Halloween:  Jack-o-lantern
Thanksgiving:  Hay Bales, dried corn, gourds
Christmas:  Live trees and wreaths