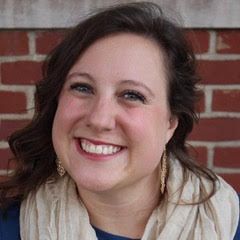 Laura Burns is a mother from Ohio. She graduated from Oral Roberts University with a degree in biology and a passion for creation. Today, she serves as the Ohio Field Organizer for Moms Clean Air Force, focusing on the health of children in Ohio and advocating for clean air. Laura homeschools her children, plays catch with their three dogs, and enjoys the quiet life of an introvert when she isn't working.
Laura's passion for her husband, kids and God's creation will inspire you to engage with your faith community and community-at-lage to protect what's most precious the health of your children. 
To download pdfs on the education pieces mentioned click here. 
Join the Moms Clean Air Force Ohio Facebook Group.
Download Healthy Creation = Healthy Children Bible Study click here. 
Join the private EEN Moms Facebook Group.

Music is provided by bensound.com. Creative Commons License